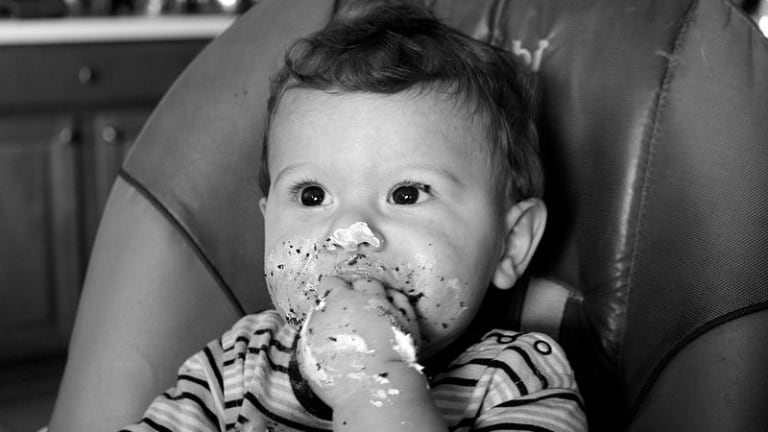 How Does Leon Black Eat? A Dealbreaker Investigation
Answer: How all Dartmouth men eat.
Businessweek has a long profile out on Apollo Global Management founder Leon Black this week. It covers all the necessary bases: his father's suicide, Michael Milken, midnight chats with Carl Icahn, the private equity model, his seeming immunity to all of the illegality surrounding him, Jeff Epstein.
All good stuff, to be sure, but already a part of the public record. What we and our readers really want to know is, when presented with a spread of fine food, how does the billionaire chairman of the Museum of Modern Art get it from plate to mouth? Indeed, is a plate even involved? Sources say to the latter query: "No."
At Apollo, loyalty is a credo. Some current and former employees compare their early days there to pledging a fraternity. At the top is Uncle Leon, whose hot temper is leavened by an avuncular awkwardness—several employees recall watching him grab food with his hands from lavish buffets ordered for the office—that engenders an almost familial devotion. Problems are kept in-house, and Black and his lieutenants always know who owes them a favor. Get close enough to the patriarch, and you're almost as unlikely to wind up in trouble as he is.
Ooh, ooh, literally juicy examples, please!
It would have been hard for Apollo's rainmakers to feign outrage anyway. Many used their company credit card as if it were their own, ordering extravagant steak dinners delivered to the office or scheduling Monday morning meetings in Europe to justify weekend trips with their wives aboard the corporate jet.
But do they eat those steaks sans cutlery?
Nobody Makes Money Like Apollo's Ruthless Founder Leon Black [Bloomberg Businessweek]