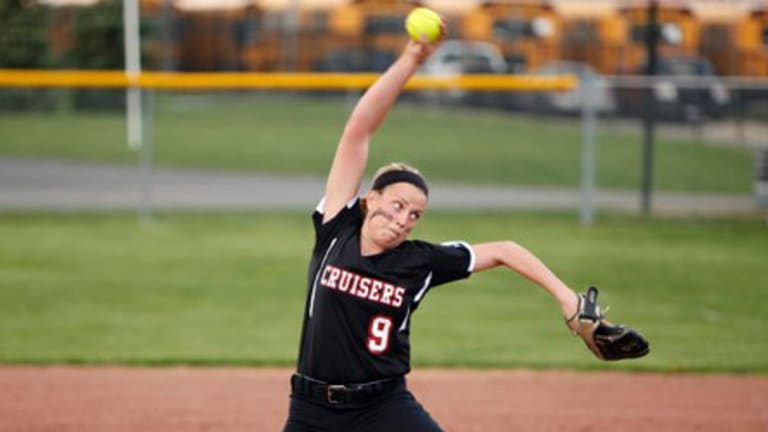 Baseball Loves Gender Diversity, Just In Other Sports
You guys know that girls can play hardball, too, right?
On the one hand, it's a very good thing that Major League Baseball is going to sponsor the United States national softball team as it prepares for this summer's Olympics. It's something that the league is doing not because of an obligation, but because it sees a good opportunity to be associated with an outstanding team while scoring some social responsibility points and getting content for the MLB Network.
USA Softball, meanwhile, gets the use of the Jackie Robinson Training Complex – formerly Dodgertown – in Vero Beach, Fla., along with promotional support and the ability to get more television exposure leading up to the Tokyo games.
On the other hand, there's this from MLB senior vice president of baseball operations Kim Ng: "We're both bat and ball sports. Even though we're not the same sport, there are so many similarities that you just can't ignore."
It's not that MLB ignores women in baseball, but it sure doesn't make much noise about it. Have you heard about the Trailblazer Series, Breakthrough Series and MLB Grit? Those events were mentioned last year in an ESPN story about French shortstop Melissa Mayeux, who made it to MLB's international registration list after impressing at development camps. Despite her prowess at baseball, Mayeux wound up playing softball – she's now a junior at Louisiana-Lafayette, where she's teammates with Sarah Hudek, the daughter of former major league reliever John Hudek and herself a former baseball pitcher at Bossier Parish Community College. Perhaps at some point their paths will cross with Mo'ne Davis, a baseball sensation six years ago in the Little League World Series, now listed as an infielder on the Hampton University softball roster.
Women's baseball has a long and rich history in America, including the Women's Baseball World Cup, won by the United States the first two times it was held before Japan started its current run of five straight titles.
The 2018 edition was held in Florida, and Team USA finished fourth. Maybe that has something to do with the fact that girls who want to grab a bat and glove in this country are generally steered toward softball, and maybe Major League Baseball should consider doing more to showcase women playing baseball than occasionally airing "A League Of Their Own" on MLB Network during the offseason. Supporting USA Softball is valid and a good thing to do, but there are women who want to play the sport that Major League Baseball plays, and the league should do more for them.