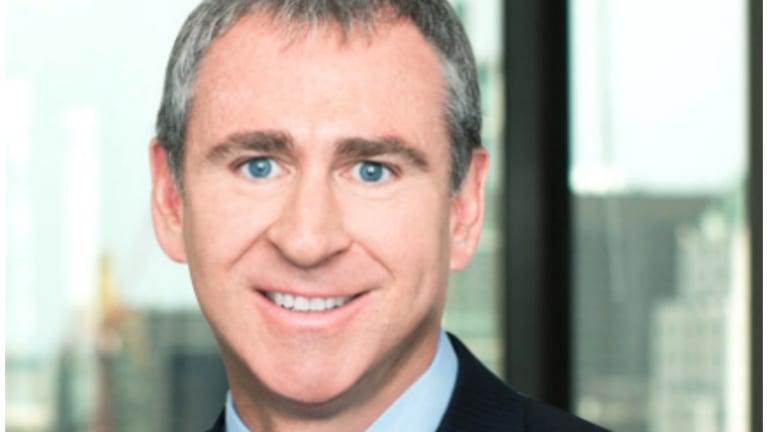 Second-Most Expensive House In Chicago Struggles To Sell, Because Ken Griffin Already Owns The First
$45 million buys quite a lot by big-city standards in the Midwest.
As we've discussed, it doesn't take much, relatively speaking, to own the most expensive residence in the City of Chicago. Indeed, the city's housing stock is so proletarian than Ken Griffin had to buy four separate apartments and combine them into one to ensure a home of sufficient magnificence in the Windy City.
Obviously, Griffin's Gold Coast aerie is the most expensive pied-a-terre in the whole town, and by a lot: It cost more than three times as much as the next-priciest pad, George Lucas', but still not much more than the rounding error on Griffin's $238 million place in New York, and cheaper than most of the teardowns he's assembled in Palm Beach.
Still, it fits that the richest Illinoisan would live in the state's richest home. But insurance executive Richard Parrillo did give Griffin a scare, building a 25,000-square-foot chateau in Lincoln Park, complete with gold leaf, a reflecting pool and driveway gravel imported from France. It all cost $65 million—more than Griffin spent on his four-story penthouse, but probably less when one considers that Griffin spent $58.5 million for 25,000-plus square feet of raw space, without a single piece of custom stone or solid ivory clawfoot tub yet acquired. After just a few years, however, the Parrillos are ready to move on. And since there's only one guy in Chicago ready to spend $50 million-plus on a house, they're moving on at a substantial loss.
An ultra-opulent mansion on Lincoln Park's Burling Street hit the market in late 2016 for $50 million, shattering the record for Chicago's most expensive listing in the process. After three years and a $5 million price cut, the superlative single-family residence is still available…. In total, there are six bedrooms and 11 bathrooms. There's a massive outdoor terrace, a secluded walled garden, and a reflecting pool….

If all of that sounds like your cup of tea, the Burling Street behemoth can be yours for a cool $45 million. The asking price is more than double that of the city's next priciest listing—the Gold Coast's historic 1888 Thompson House, which can be had for a meager sum of $19.5 million.
Jeez, what paupers. No wonder Griffin is so eager to spend more time (and money!) in cities with proper Billionaires' Rows.
For $45 million, this palatial eight-lot mansion in Lincoln Park is still up for grabs [Curbed Chicago]