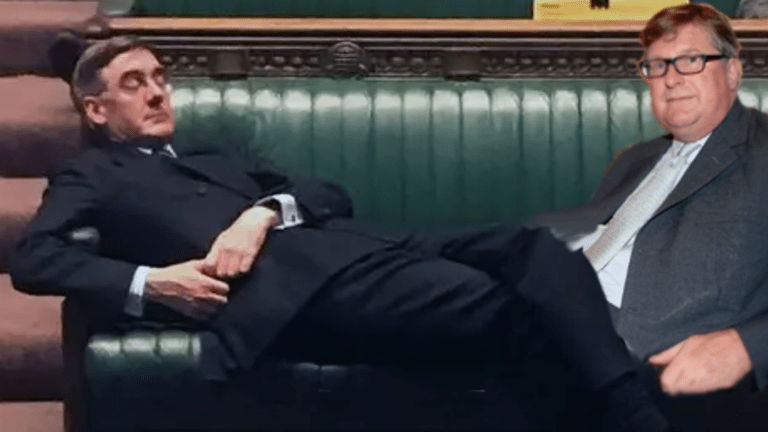 Maybe Crispin Odey Should Go Into Politics
'Cause this hedge-fund managing thing just isn't working out.
In September of 2018, Crispin Odey was feeling chatty. And why wouldn't he be? He was up by double-digits, and would double that before the end of the year to return 53%. "I'm the best-performing fund in the world at the moment," he crowed. "How much better can it get?"
The answer, it turned out, is not at all, calling into question another of his pronouncements—this time in service of batting away rumors he was ready to join his buddies Boris Johnson and Jacob Rees-Mogg in politics—"I know my limitations."
The Odey European Inc. hedge fund finished 2019 down 10.1% despite a late rally in December…. Last year's performance means the outspoken hedge fund manager needs to generate a 111% return just to make up for the losses incurred by his investors over the last five years.
Turns out Odey should have asked Boris for a seat in Parliament or the lordship of Cluckingham Manor and left the managing of money to others.
While Odey's funds struggled, those run by other managers posted positive returns. The Odey Allegra Developed Markets fund run by James Hanbury gained 27.9% in 2019, and the new Odey Concentrated Natural Resources fund managed by Henry Steel gained 38.4%.
Odey Hedge Fund Slips to Fourth Annual Loss in Five Years [Bloomberg]