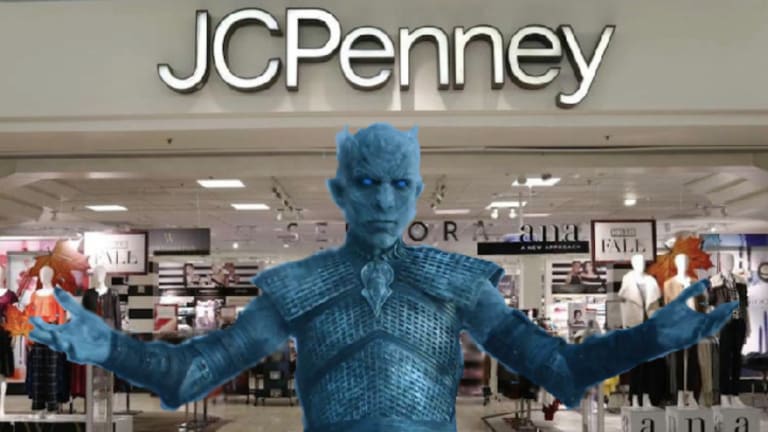 Opening Bell 1.10.20
Here's a fun game to play ... what's more worthless: Kohl's Cash or the Venezuelan bolívar?
Just a day after Macy's reported an alarming 0.6% drop in comparable sales during the holiday season JC Penney and Kohl's shared their own dismal earnings in just the latest installment of "who wants to be a retailer in the age of Amazon?"
Spoiler: it's no one.
The once-mediocre retailers reported lower sales during the months of November and December, two months which traditionally separate the proverbial men from the boys in the retail industry.
You can probably already guess that Amazon is largely responsible for the carnage.
But it certainly doesn't help that other off-price retailers, like Target, are handling the online competition better, leaving the staples of your middle-school back-to-school shopping to die a slow, painful death.
Kohl in your stocking
Back in my day (*yelling at cloud*) going to Kohl's to get a fresh pair of khakis for the new school year was a rite of passage. But recent data indicates that parents are taking their kids to Target, Marshall's, and even Walmart *shudders* thanks to a combination of product mix and savings.
That's not all
You might remember that in an effort to boost foot traffic, Kohl's inked a deal with Amazon to accept online returns in store. The initial pilot at 100 stores saw enough success to roll out to all of Kohl's 1.5k stores.
Investors had high hopes for the idea so crazy it just might work ... but the relationship turned out to be more disappointing than your 2019 bonus, flopping during the all-important holiday season.
The bottom line ...
Kohl's truly managed to outdo itself. It's comparable sales for the quarter (which were expected to increase by 0.4%) dropped 0.2%. Kohl's stock plummeted 6.5% on the news.
It appears that retail is quickly becoming a tale of the haves and have nots. During 2019, shares of Target, Costco and Walmart climbed 82.6%, 42.9% and 22.9% respectively, while the stock price of JC Penney, L Brands and Kohls fell 12.1%, 32.8% and 31.3%.
J.C. Penney, Kohl's Post Lower Holiday Sales  [WSJ]