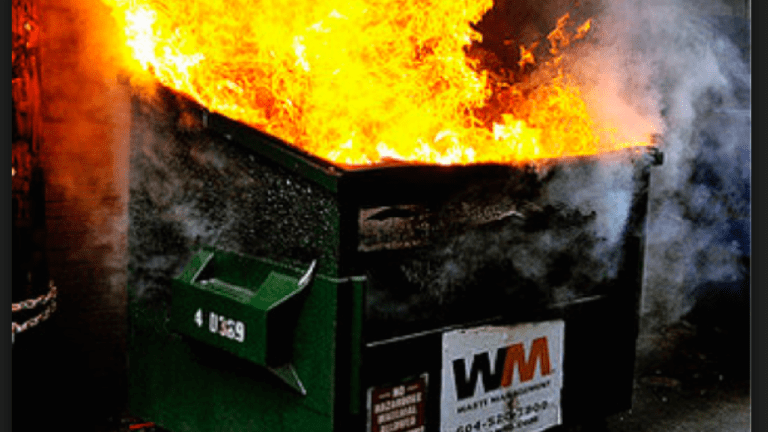 Opening Bell 1.13.20
Boeing's weekend was a lot like a 24-hour Spirit flight in a middle seat ...
MIDDLE SEAT
It turns out that Boeing isn't to blame for the downed 737 in Iran. On Saturday morning, Tehran claimed responsibility and sent the government PR equivalent of a "my bad" text, announcing that it had mistakenly shot down the commercial airliner.
Initial reports pointed to a technical issue ... a technical issue that would have added to a laundry list of issues for Boeing. *Cough* 737 Max crashes *cough*
Out of the frying pan
But the "good" news did little to lighten the mood at HQ. According to internal communications released by Boeing on Friday, its employees gave zero damns about regulators and government officials ahead of the two 737 Max disasters.
Not only did they have little to no respect for the safety regulators, in some cases, they tricked regulators into believing that training with the 737 Max simulator wasn't necessary for pilots.
Insult to injury ... quite literally
The documents are littered with examples of employees making fun of regulators. The fun police (read: regulators) were dubbed "morons" and India's top regulator was deemed to be "even stupider" than the others. This just screams "Enron tapes."
A fish rots from the head
Boeing is taking its anger out on former CEO Dennis Muilenburg, who won't get his severance package after being relieved of his duties last year. Muilenburg must also forfeit stock options worth more than $31M as certain goals weren't achieved. Presumably, goals that included not crashing planes and mocking federal regulators.
While Muilenburg won't receive his 2019 bonus, don't feel too bad just yet. The former exec will still be paid $80.7M from awards and already-vested stock options. For those of you keeping track at home, 737 Max crash victims' families will only receive $50M ... split amongst them all.
The bottom line ... 
In light of recent news, and considering Boeing also f*cked up its first foray into space travel, there's a lot of work to be done for the Washington-based plane-maker. The first step, according to the firm, is cleaning up its culture.
Boeing employees showed their displeasure with leadership as recently as June 2018, citing that "we have a senior leadership team that understands very little about the business."
Whether or not Boeing will pay the price at the urging of Johnny Law and Uncle Sam is still TBD, but the fact that its airplanes are still grounded by the FAA and news like this continues to surface, it's not looking good. 
Iran admits to 'unintentionally' shooting down Ukrainian airliner, blames 'human error' [CNBC]