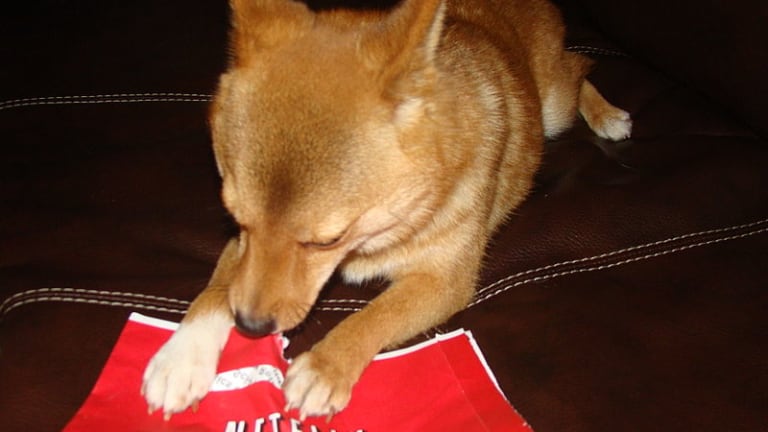 Opening Bell 1.14.20
Save some for the rest of us, Netflix.
AND THE AWARD GOES TO ...
Netflix had itself a nice little Oscar Nom Monday. The streaming service nabbed the most nominations of any studio (suck it, Disney), topping out at 24 total.
Two of its films, 'The Irishman' and 'Marriage Story' were both nominated for best picture. 'The Irishman' alone received 10 nominations, for categories like Best Director, Actor in a Supporting Role ... and longest f*cking movie of all time.
Other NFLX films receiving nominations included 'The Two Popes,' 'I Lost My Body,' and 'Klaus.' Anthony Hopkins FTW.
Numbers game
For those of you keeping score at home (read: cinephiles) Disney came in second with 23 nominations, while Sony racked up 20. Warner Brothers had the most nominated film, with 'Joker' landing 11 nominations.
Nothing is guaranteed
It is worth noting that Netflix Originals were nominated for 34 Golden Globes last week, and only left the building with two trophies (thanks Hollywood Foreign Press Association), so the noms are certainly no guarantee it will be the biggest swinging d*ck in Hollywood come February 9th.
As a result of its Oscar-worthy performance, Netflix stock climbed 3.5% on the day. Turns out deciding to scrap DVD rentals and focus on production might pay off after all. If you remember, Netflix pledged $15B to original content in 2019.
The bottom line ...
It wasn't only studios that benefited from the streaming nominations. Roku shares jumped 4.3% after the strong performances from Disney and Netflix. Investors read between the lines, and seem to understand that original content from a streaming service is only as good as the device it's streamed on.
Netflix Got More Oscar Nominations Than Any Other Studio [Wired]