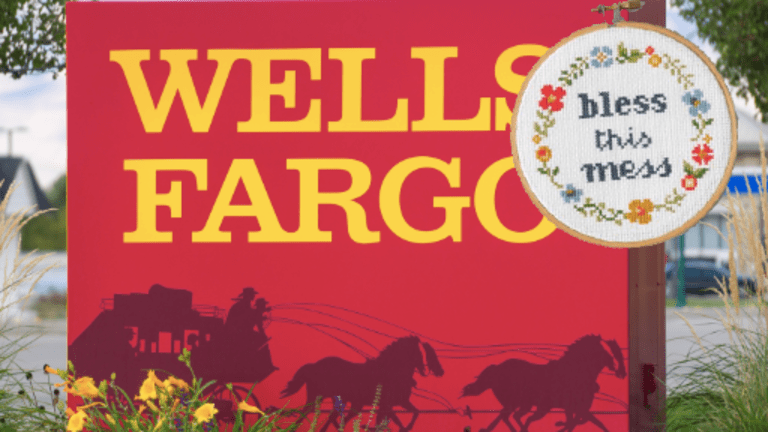 Opening Bell 1.15.20
Two out of three ain't bad ...
BANKSY
Two out of three ain't bad…
JPMorgan, CitiGroup, and Wells all reported earnings yesterday. And one of these things is not like the other.
Let's start at the top, shall we? JPMorgan just posted the best year for any US bank EVER, as annual earnings hit a record $36.4B. No wonder Jamie Dimon is looking to stay another five years ...
JP's profit, at $8.52B, jumped 21% in the fourth quarter, fueled largely by fixed-income trading revenue, which came in roughly $1B higher than projected. Somebody took advice from Wu-Tang Financial, I see ...
We built this Citi 
Citigroup had a nice little quarter of its own, with profits rising 15% to $4.98B. Trading revenue rose 31% and its equity underwriting biz was up 33% thanks to the bank's work on big public offerings such as Alibaba Group's Hong Kong listing and Saudi Aramco's record-breaking IPO.
Mike Corbat's consumer bank also made it rain, thanks to the success of its card offerings and a 7% increase in consumer deposits.
Wells, Wells, Wells …
And then there's Wells, the financial institution equivalent of "that deadbeat cousin of yours" ...
WF reported a 53% drop in Q4 profit after setting aside another $1.5B to cover … you guessed it ... (more) costs linked to the infamous fake-account scandal of 2016. Deposit costs rose, even with interest rates dropping, indicating that potential savers are looking to keep their money elsewhere … like anywhere except Wells Fargo.
Charles Scharf got his first (real) taste of being the head honcho at Wells when earnings drop, having taken over in October. Spoiler: it sucks. He admitted that the company made some serious mistakes in a statement ... to which the world collectively replied: "duh."
The bottom line …
The healthy US economy boosted profits for banks. Consumers continued to borrow and spend last year, while companies held back due to fears that the global economy might not continue to grow as quickly.
It's likely, however, that the elusive US-China trade deal that's definitely, totally, 100% happening, and a rosy US economic outlook could help alleviate those fears, which would be a boon for banks that service corporate clients.
JPMorgan and CitiGroup stocks rose 1.17% and 1.56% respectively on the day, while Wells fell 5.39%.
Big Banks Post Big Profits Thanks to Strong U.S. Economy  [WSJ]