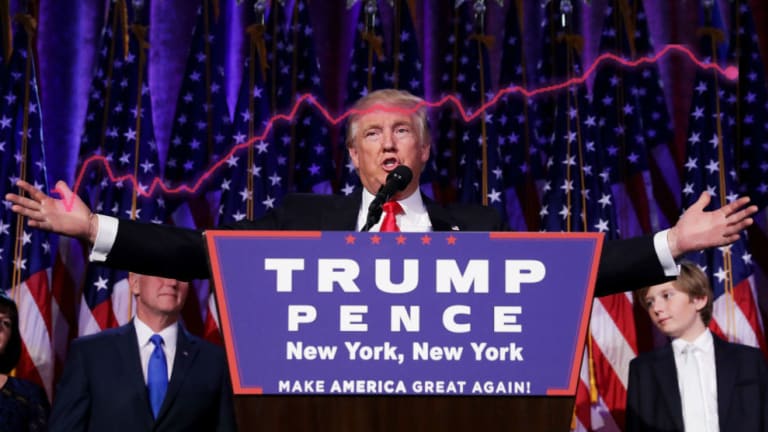 Opening Bell 1.16.20
Over-promise and under-deliver!
WHAT COULD POSSIBLY GO WRONG?
We have a deal ... for now …
The US and China finally signed a Phase 1 trade deal on Wednesday. The agreement will come in eight parts, which will roll out in ... phases. Eat your heart out, Marvel.
While the Phase 1 deal eases tensions and may help accelerate global growth there's still an elephant in the room: tariffs remain on more than $370B worth of Chinese goods entering the US.
The terms
The deal, which was seen as a "win-win" by the Chinese, and called "transformative" by the POTUS, covers topics that have been at the center of the disagreement, like the handling of intellectual property, an increase in agricultural purchases, and the resolution of business disputes.
Beijing has also promised to increase purchases from US businesses by $200B over the next two years. It's probably worth noting that this is an unprecedented hike. But shoot for the stars, I guess?
As for tariffs, before the deal was set in stone, the US said it would cut tariffs on $120B worth of Chinese goods from 15% to 7.5% within 30 days. That agreement is still in place, but Donny Deals said he'd remove that tariff completely ... depending on how the next round of negotiations goes. Donald Trump has clearly been paying attention in "Moms Whose Kids Won't Eat Their Vegetables 101."
This little trade deal went to market
Since China and the US have been on "good" terms, US stocks have been on a heater. Case in point: on Wednesday, the Dow closed above 29k for the first time ever. The S&P also hit an all-time high, while the Nasdaq closed with its second-highest score ever.
The bottom line ...
Phase 1 is, as Stevie Wonder put it, "signed, sealed, and delivered," so what about Phase two?
Let's not get ahead of ourselves. Doubts still remain about Phase 1. China's pledge to buy US agricultural goods under the right "market conditions" has some investors worried. Most of the doubts are coming from farmers and commodity traders (... two people who literally couldn't be more different). And let's face it, China hasn't been the most trustworthy trade partner in the past.
As for Phase 2, the Chinese media is less than optimistic. Chinese newspapers went as far as to say that "we can't expect ... frictions to disappear simply because of signing a deal." Oh, and did we mention that President Trump doesn't plan to get his trade deal on again until after the November elections?
US and China sign deal to ease trade war  [BBC]