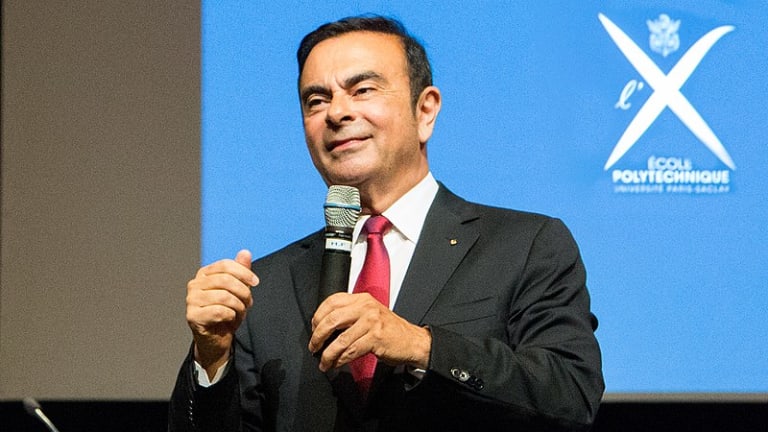 Opening Bell 1.2.20
You can't make this shit up, folks ...
WHAT'S IN THE BOX?!
More than a year after his arrest for financial crimes, namely receiving $140M more in compensation than reported to investors according to Japanese officials and the SEC, former Nissan CEO got his wish for freedom from Japanese custody for the holidays.
On Monday, Ghosn made it to Lebanon, where he holds citizenship, and which, conveniently, rarely extradites criminals to Japan. Upon his arrival, once the JetBlue WiFi turned back on, Ghosn explained via email that no, he didn't "escape," but rather was liberated from a corrupt judicial system.
Ghosn claims Japanese officials were conspiring to prevent him and his fellow Francophiles from further integrating Nissan with Renault.
You can't handle the truth
In Carlos' defense, Japanese prosecutors do have a near 100% success conviction rate, due to procedures that are largely frowned up in most western countries, like, say, admitting evidence that may or may not have been gathered without a warrant. Hint: it was definitely gathered without a warrant. 
Ghosn had been under 24-hour surveillance and wasn't allowed to leave his house for more than a night, unless he had a judge's sign off. To make matters worse, (or better, depending on who you ask) he also wasn't allowed to see or speak to his wife, aside from a one-hour video call in November, and on Christmas. 
So, how'd he get out?
Here's where things get weird. Reports indicate that Ghosn escaped by hiding in an instrument case used by the Christmas band that played at his house over the holidays. That would explain the cello under the covers on Ghosn's side of the bed. 
It was also reported that Ghosn's escape took weeks of planning with a team of accomplices including his wife ... and presumably someone called "Q." Ghosn allegedly got out of Japan under a false identity, and was able to enter Lebanon with just an ID card, as his passports (all three of them) were confiscated by Japanese authorities. 
The bottom line ...
Aside from Japanese feds, who are looking worse than Kevin McCallister's parents right now, France will likely be put in the toughest position moving forward. According to Ghosn's wife, Carlos wants to be tried in Paris.
That's where things get tricky. Emmanuel Macron is trying to mend relations in the Renault-Nissan alliance but traditionally France rarely extradites its citizens outside of the EU ... which is exactly what Japan would like him to do, were Carlos to go wheels-down in Paris. Sounds like Emmanuel is going to have to consult his spiritual coach and take a long look in his cigarette-smoke-stained mirror. 
Ghosn Flees to Lebanon to Escape 'Rigged' Japan Legal System [Bloomberg]