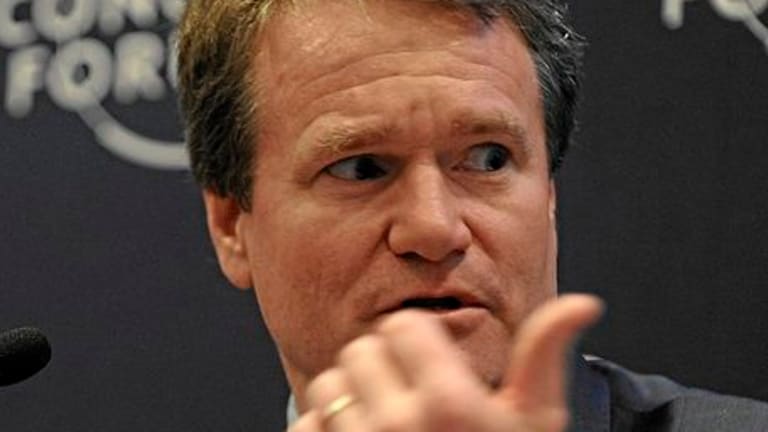 Opening Bell 1.21.20
"Who do you know here?" - the bouncer at the World Economic Forum
MUST BE THIS RICH TO RIDE
The 50th annual World Economic Forum kicks off today in Davos, Switzerland. As is tradition, the forum will give the 1% an opportunity to pat each other on the back, discuss income inequality (LOL JK) and presumably pledge a blood oath to the New World Order.
Of course, when they aren't deciding the fate of humanity the smartest guys in the room will be treated to stale pastries and a slate of insufferable "breakout sessions." Today's docket includes Donny Politics and Greta Thunberg (x2).
World leaders and CEOs will look to each other for clues on what to expect from an economic and geopolitical perspective via keynotes such as "Climate Apocalypse panel with Greta Thunberg" and "Future of Finance panel with Citigroup CEO Michael Corbat and Zurich Insurance CEO Mario Greco." I guess DJ D-Sol was too busy to spin his theory on having hobbies outside of the office?
What's a conference without an implausible theme?
Business leaders, policymakers, academics, and politicians will be ferried to Davos via ... private jets ... to discuss sustainability (among other things). You can't make this sh*t up, folks.
That's right, this year's theme is "Stakeholders for a Cohesive and Sustainable World" ... whatever the f*ck that actually means. For what it's worth, the WEF is putting its money where its mouth is "offsetting all air travel by purchasing carbon credits" for the fourth year in a row.
Overall the Forum's hope is to foster an economic environment that serves all stakeholders (read: not just shareholders) including customers, employees and communities.
Bottom line ...
Just ahead of the meeting (coincidence? I think not ...) the 20th annual Edelman Trust Barometer revealed that 56% of respondents question capitalism as it exists today. The survey asked 34k average Joes in 28 countries what they think of the economic system.
Is there any good news for the economic elite ... other than being the economic elite? Welp, the nerds over at the IMF think the economy will strengthen in 2020, growing at 3.3% vs. 2.9% last year. This is down slightly from the 3.4% consensus in October.
So what's in it for us? You mean besides the tales of drug-fueled sexcapades on the global elite that will inevitably get picked up by The Sun? The countless interviews and "surveys" coming out of the meeting could provide an economic barometer for 2020 and beyond. So keep your eyes peeled.
The Trump and Thunberg Show: Davos Diary [Bloomberg]