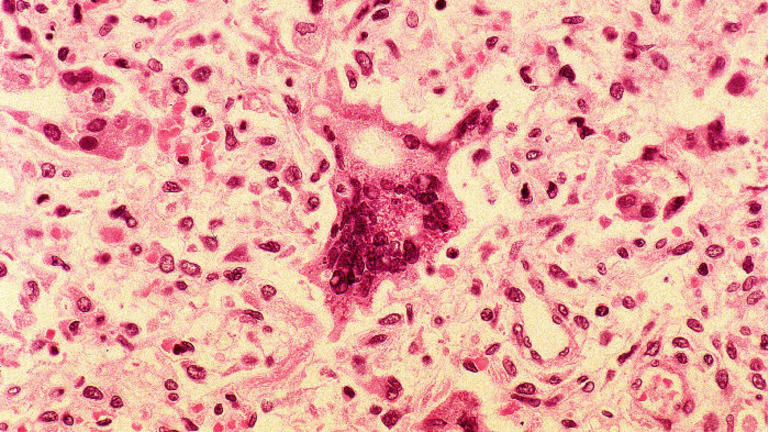 Opening Bell 1.22.20
*Immediately heads to WebMD*
MARKET CONTAGION
Move over ebola. 
The pandemic du jour has got the world shook. And markets are no exception. The first reports of a mysterious illness in China began last week. We now know what the deadly respiratory virus is. Meet coronavirus.
The disease, which is eerily reminiscent of SARS, the sudden acute respiratory syndrome immortalized by Kanye West, has claimed at least six lives in Asia and has made its way to the US.
I'm freaking out, man
US markets were already having a case of the Tuesdays before news broke that the pandemic had reached the land of the free. But all hell broke loose on Wall Street after the CDC announced patient zero was identified in Washington state.
The shares of companies with outsize exposure to the People's Republic were the ones most affected ... like MGM (-6.2%) which takes in 21% of its revenue from China.
Unsurprisingly, fears of death by coronavirus are taking a toll on the global travel industry with shares of airlines, travel booking sites, hotels, luxury goods and cruise lines getting dunked on like Lebron by Jaylen Brown.
It's not all bad ...
JK, it kinda is.
For some companies, the outbreak has been a godsend. Exhibit A: NanoViricides, which makes "nano-meds" rose more than 150% on the day and was halted for volatility 13 times during trading. Other winners include 3M, Novavax and Aethlon.
Bottom line ...
Despite the world collectively losing its sh*t, a WF's strategist reminds us that "History tells us that most of these situations can be contained." Apparently, he never heard of the bubonic plague.
And it's probably worth noting that stocks were having a rare off day before news of the disease coming stateside broke. Bank stocks were hit by news that UBS reduced profitability targets and Boeing dragged down the Dow after news broke that the manufacturer likely wouldn't get approval for its 737 Max to take flight before mid-year.
This is how far and fast the coronavirus has spread through U.S. stocks  [MarketWatch]