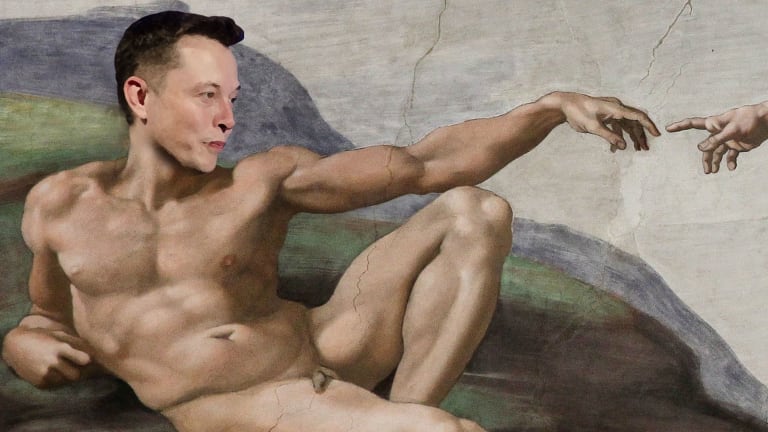 Opening Bell 1.23.20
Well that escalated quickly ...
HIGH AF
Elon and Grimes' new bundle of joy is going to be hella rich.
Tesla's stock continued its run yesterday, gaining over 8% and hitting $594.50. The price increase resulted in the company's market value topping $100B for the first time, surpassing Volkswagen as the number two automaker by market value behind Toyota.
Check your numbers
Consider this: Tesla surpassed VW's market value ($99B) while the former emission scandalized automaker sold roughly 30 times more vehicles than Elon and the gang. But even CEO Herbert Diess thinks that Tesla is more than just a "niche manufacturer." Diess and his internal VW team believe that connected vehicles are the next cell phones.
Short circuit
During this meteoric rise, you know Elon has been having a ball. And he only stands to gain more as a "short squeeze" has forced short sellers to buy back shares of TSLA, only sending the price higher.
The $100B level is key for Elon as the board offered him performance-based stock options that could net him up to $55B over the next decade. Step one is maintaining a $100B level on a 30-day and six-month moving average, which would earn him $346M.  
The bottom line ...
While it was definitely touch-and-go for a while, it's clear that analysts see value in Tesla despite the lower volume the company produces. The key is the technology used inside the vehicles and the development of the batteries used to run the vehicles.
If Elon can continue scaling up production, which seems probable, Tesla might just be getting started.
Tesla Surges Past $100 Billion Market Value, Eclipsing VW  [Bloomberg]