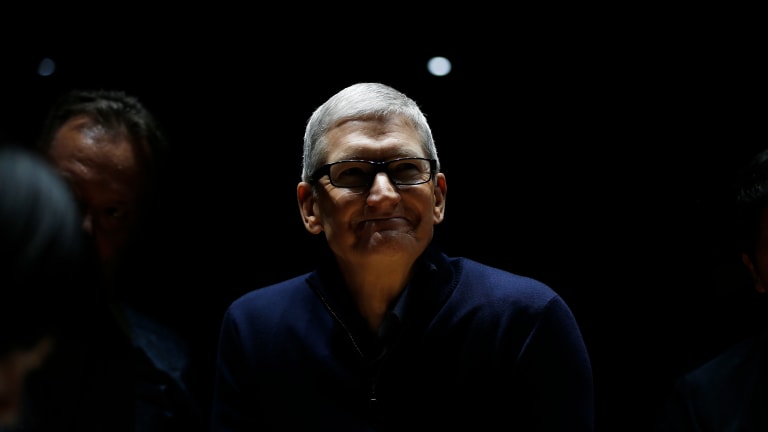 Opening Bell 1.29.20
Apple has Pablo Escobar levels of cash on hand ...
The Opening Bell is powered by The Water Coolest. You can sign up for TWC's full, daily email newsletter here. In the meantime, check out one of the features from today's edition ...
EARNINGS BEATS BY DRE
Despite taking its lumps at the Golden Globes courtesy of Ricky Gervais (see: epic sweat-shop burn), Apple went "beast mode" during its Q1 which includes the ever-important holiday season ...
Apple's earnings report is what we call a blowout in the biz. AAPL's fiscal Q1 revenue of $91.8B absolutely annihilated estimates of $88.5B and even outpaced the iPod maker's internal guidance. Earnings per share also made analysts expectations their b*tch ($4.99 vs. $4.55 consensus).
But how?
Accounting fraud. The Cupertino Company has the iPhone 11 to thank for its success. Well, technically it has a lackluster iPhone X that everyone couldn't wait to upgrade to thank. iPhone sales hit $55.96B ... $4B more than estimates.
Its non-iPhone products (think AirPods, Beats Headphones and Apple Watch) also beat sales estimates by $500M. Thankfully for Apple corded headphones have become the universal sign of poverty.
Fun fact: Apple's product segment would be a Fortune 150 company on its own ...
Anything else?
Yup ... Apple TV+ still kinda sucks. Case in point: Apple's service biz revenue disappointed. Cook even felt the need to indicate "It's [Apple TV+] not a hobby, it's a real business." Same Tim. Same.
Oh, and Steve Jobs' brainchild has a literal f*ckton of cash sitting in its coffers. We're talking $207.06B. Let that sink in.
The bottom line ...
It isn't exactly surprising that Apple beat expectations. Companies are making analysts look stupid on the reg. It sure looks like management has figured out how to manipulate analysts who set expectations ...
You see, according to Credit Suisse, in Q3 of 2019, the S&P 500 EPS "surprise rate" was at 4.7%. Yes, that means the average S&P 500 company beat earnings per share by nearly 5%.
So let's take those "beats" with a grain of salt, shall we?
Apple rises as earnings and iPhone sales smash expectations  [CNBC]
But wait, there's more. The above is just one feature that appears in today's edition of The Water Coolest's daily email newsletter. Sign up now to get the latest news and commentary delivered to your inbox every weekday at 6 AM EST.