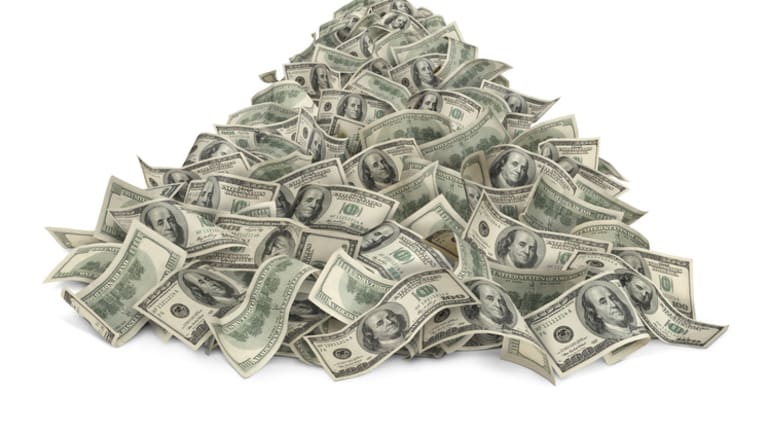 Opening Bell 1.3.20
Everyone remembers how the roaring twenties ended ... right?
THE ROARING TWENTIES
The market's 2019 rally didn't miss a step after staying up late to watch Gronk spike Steve Harvey's likeness (you can't make this sh*t up, folks) ...
The Dow closed up 330 points yesterday ... because of course, it did.
At this point, everything investors touch turns to gold and every time the markets are open they hit all-time highs. 
Today's market leaders included chip stocks thanks to some zealous analyst price target hikes. AMD, Micron, and Taiwan Semiconductor which rose 7.1%, 3%, and 3% respectively.
Not to be outdone, Apple and Tesla had big days to start the new year. Tim Cook's crew eclipsed the $300 per share mark thanks to a holiday season that could get Jeff Bezos all hot and bothered while Tesla continued its run jumping 2.9% thanks to a late upgrade in its price target. 
Cash poor
News from our frenemies in Asia also boosted markets across the world yesterday as the People's Bank of China announced a lower reserve requirement for banks to hold cash (read: banks can lend more money). The result is 800B Yuan (roughly $114B) which will become available to the Chinese economy on January 6th. I love the smell of economic stimulus in the morning.
The bottom line ...
Investors are hoping that stocks stay red hot. According to "First Five Days" theory whatever happens in the first week of the new year is a good indication of what is to come for the rest of the year. And it also explains why no one ever sticks with their resolutions.
Dow jumps 300 points to start 2020, continuing last year's big rally [CNBC]