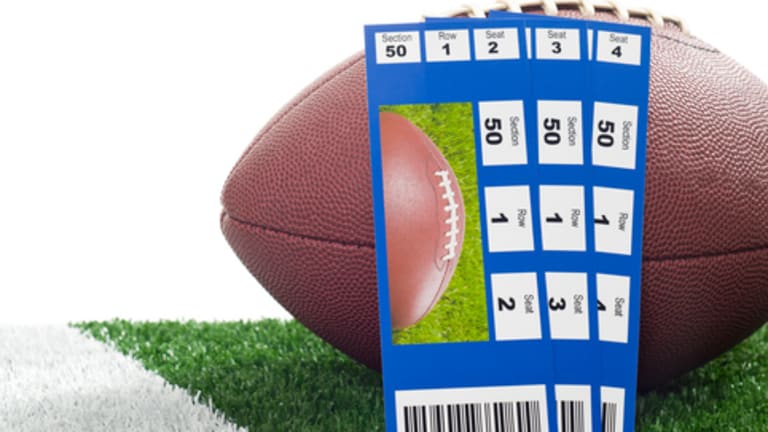 Opening Bell 1.30.20
Degenerates, rejoice!
The Opening Bell is powered by The Water Coolest. You can sign up for TWC's full, daily email newsletter here. In the meantime, check out one of the features from today's edition ...
ONE INVESTMENT, EVERYONE KNOWS THE RULE
Gambling company Penn National is buying a 36% stake in NY-based Barstool Sports for $163M in cash and $28M in preferred stock in a deal valuing the company at $450M … or roughly $1 per d*ck joke.
Penn also has the option to buy up to 50% after three years, and purchase the company outright down the line if both parties agree.
Coming full circle
Believe or not, Barstool was started as a gambling newspaper in 2003 by Dave Portnoy, aka El Presidente, and has grown into a media empire focused largely on sports and comedy.
In his video announcement of the deal, Portnoy made it abundantly clear that the 2018 ruling by the Supreme Court which allows states to legalize gambling was a watershed moment for the company.
Tell me more, hardo
Penn National operates 41 gambling properties in 19 states (it's legal in 21 including DC) and plans to market its gambling services to Barstool's reach of 66M users, to effectively ruin their lives, via a full slate of gambling websites, podcasts, live events, and other media channels.
But that's not all. There are plans (according to Portnoy) to open Barstool branded sportsbooks, restaurants, and pizza joints. So basically Disney World for degenerates.
And investors made it abundantly clear that they approve, with Penn's stock shooting up 12% on news of the partnership. As for the day to day of Barstool, it will continue to run with Chief Executive Erika Nardini at the helm and Portnoy as President. 
The bottom line ...  
What. A. Deal. Love em or hate em, the 'Stools demographic screams "degenerate gambler," which is the stuff of gambling companies' wet dreams.
It will be interesting to see what other media brands, especially those in the sports space, could link up with deep-pocketed gambling companies next as the FanDuels and DraftKings of the world get creative to win new customers. Have your people call our people, DK.
Race Is On to Cash In on Sports Betting  [WSJ]
But wait, there's more. The above is just one feature that appears in today's edition of The Water Coolest's daily email newsletter. Sign up now to get the latest news and commentary delivered to your inbox every weekday at 6 AM EST.