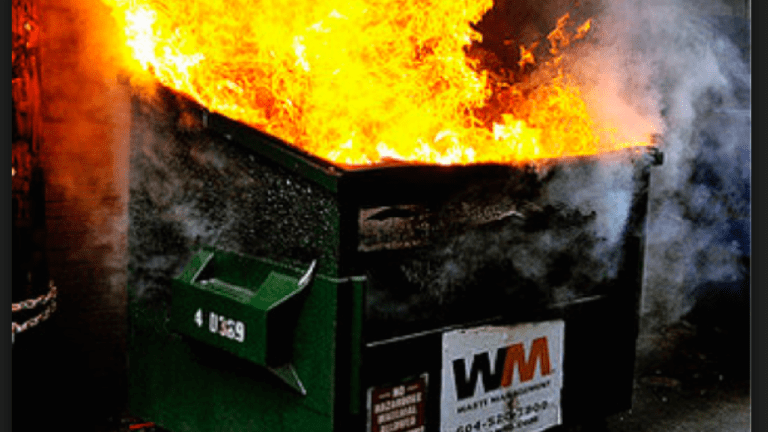 Opening Bell 1.6.20
Turns out war is good for something: oil prices.
THIS IS WHY WE CAN'T HAVE NICE THINGS
"I'm not freaking out, you're freaking out." - every able-bodied male in the US
The US confirmed the death of Iranian Major General Qasem Soleimani following a drone strike that took place Friday AM at Baghdad International Airport. "I'll take 'Bombs Over Baghdad' for $800, Alex."
The Iranian General was responsible for an attack on a US Embassy in Baghdad earlier in the week and had plotted other attacks against Uncle Sam's interests in the region.
Unsurprisingly, Iranian leaders vowed retaliation, and thus began the flood of WWIII memes that took us into the weekend.
As of Sunday evening, Iran had indicated it would no longer comply with a 2015 nuclear deal. And that wasn't the only fallout. Iraq called for US troops to GTFO of the country ASAP. And so it begins.
So, what happened to markets?
Initially, on Friday, the Dow fell more violently than a Tomahawk cruise missile headed for a terrorist just trying to make his connection, dropping 350 points before clawing its way back right in time for happy hour.
By the end of the day the Dow, S&P, and Nasdaq lost 0.81%, 0.71%, and 0.79%, respectively. 
Meanwhile, oil prices surged to over $70 per barrel, the highest since April. And gold rose 1.5%, nearing a 6-year high after news of sh*t hitting the fan broke.
Make love, not war
But it isn't time to go all doomsday prepper just yet. According to what amounts to wartime oddsmakers (no, seriously), odds of a "hot war" are roughly 40%.
Of that 40%, there is a 70% of a limited conflict (lasting less than a week), and 30% chance of major conflict (ongoing regional war). So you're saying there's a chance.
The expected loss in global GDP from a major conflict between the US and Iran would be 0.5%
The bottom line ...
In times of crisis, stock markets typically drop. Investors want to take profits and get money into safer assets like bonds, gold, and other commodities. And presumably ... dogecoin.
After an initial bump in bonds and gold though, stocks typically bounce back according to CNBC's analysis of markets after 20 "crisis events". So, what's the point? Well, barring any further conflict the stock market rally will hinge more on the trade war resolution rather than the potential war with Iran.
Oil prices surge to highest level since April after US kills Iran's top commander in airstrike [CNBC]