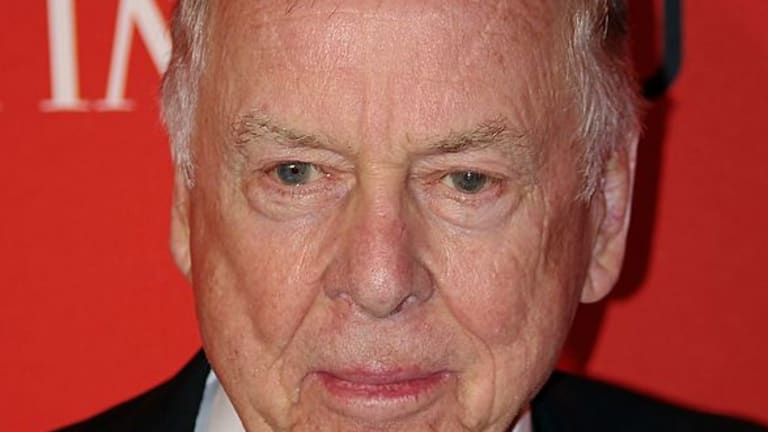 Ken Griffin's Status As Owner Of Most Expensive Residence In U.S. Safe For Now
T. Boone Pickens' heirs will have to make do with less than Griffin paid for a New York apartment in exchange for 101 square miles of Texas.
A couple of years after Ken Griffin dropped $200 million on a New York apartment, the aged T. Boone Pickens realized it was time to part with his beloved ranch in the Texas Panhandle. Given that he really didn't want to, and given that the Citadel chief had just dropped so much on 24,000 square feet on Central Park South, the old wildcatter-turned-corporate-raider decided that $250 million seemed a fair price for a property running 25 miles along the south side of the Canadian River.
Well, it turns out that Griffin actually spent $238 million on his Manhattan pied-a-terre, and that's still more than anyone is willing to pay for 65,000 acres of north Texas, no matter how many presidents have visited (two), how lush the "river bottomland" is, how many square feet of porches and patios the main house has (10,000), how many stories the pub is (two), how many free-standing gun rooms it boasts (one), how many bird dogs it includes (all of them), or how much sex Pickens had there (lots, according to wife number five). But now that Pickens is dead and the realtors can drop the sentimental premium, the Pickens heirs and charities will have to deal with selling the most expensive ranch ever, and KG will still be sitting atop the real-estate league tables.
Brokers selling the late T. Boone Pickens's 101-square-mile Texas Panhandle ranch have knocked $30 million off its original $250 million price tag….

"It's like a five-star resort—it's just a gorgeous place," he said. "It's got man-made lakes, waterfalls, a man-made river, a golf course, a huge airport, a 35,000-square-foot lodge and T. Boone's Lake House."
You never know: Griffin might buy Mesa Vista. He's probably looking for a place in Texas anyway, and even though the ranch is 500 miles from Austin, it is the most expensive that Texas offers, and it does have an airport.
After Price Cut, Former Texas Ranch of T. Boone Pickens Now Lists for $220 Million [Mansion Global]