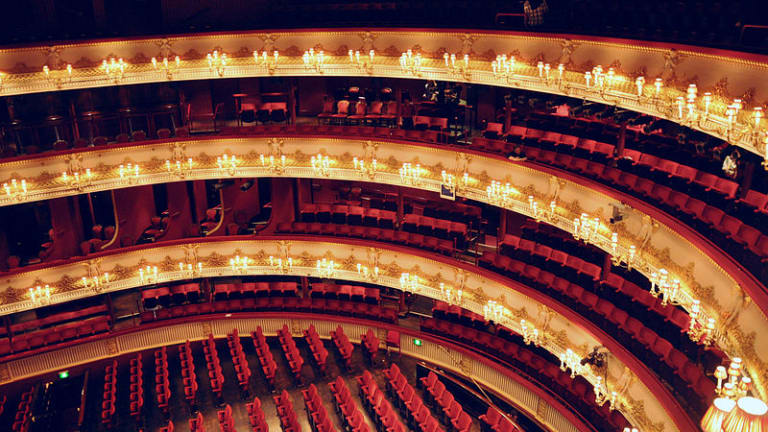 Pugnacious Hedge Fund Manager Sentenced To Pay For Opera Seat He Beat A Guy Up Over
It's not exactly Wagnerian justice, but it has a poetic ring.
There is much still in question about the night of Oct. 7, 2018, at the Royal Opera House in Covent Garden. Was hedge fund laywer Matthew Feargrieve's partner's tweed coat placed gently upon her lap, or tossed theatrically upon the floor, by fashion designer and fellow opera lover Ulrich Engel? Did Engel also then thrust Catherine Chandler into the protesting Feargrieve, dislocating his shoulder, or was no such contact made? Did Feargrieve throw a single punch or a barrage into Engel's shoulder, and just how hard and damaging were they?
The two sides still agree to disagree on all of those points, in spite of Feargrieve's conviction for assault. One thing, however, is clear: Neither Ulrich, nor Chandler, nor Feargrieve paid for the seat in row A occupied by Chandler's coat that Ulrich himself wished to use. And since Ulrich has been banned from the ROH for his presumptuousness, it seems to the judge in the case a fitting punishment that Feargrieve should now (essentially) pay for the place he and Chandler insisted belonged to her coat.
A hedge fund lawyer who punched a fashion designer to the Royal Family after he moved his partner's coat from an empty seat at the Royal Opera House has been fined £1,400 for assault…. District Judge John Zani said the Oxford educated lawyer 'lost his temper' and should know to behave better in future…. He was ordered to pay a fine of £900, costs of £775 and £500 in compensation.
Actually, even more appropriately, it will be Chandler paying for her coat's seat, because Feargrieve doesn't exactly have £2,175 sitting around these days.
Feargrieve has since been released early from a contract as a result of the incident and the coverage it has received.

'For a man involved in the provision of legal services as he was he wider ripples that flow from these proceedings has been devastating.

'Since March last year he has not been in employment.

'It may be increasingly difficult to maintain if indeed it's possible at all. Enquiries he made since March last year have been fruitless….

The judge told Feargrieve: 'You are in effect living off your savings and your partner is responsible for most of the household expenses.'
Judge tells hedge fund lawyer, 43, 'you lost your temper' as he is fined £1,400 for punching a fashion designer who moved his partner's coat from an empty seat at the opera [Daily Mail]