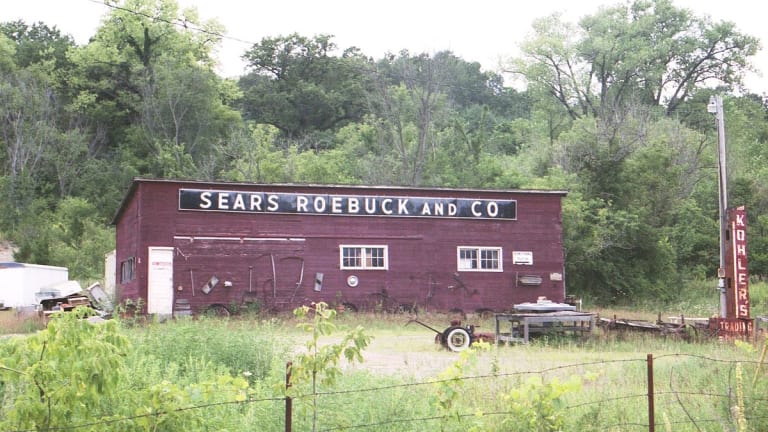 The Desiccated Corpse of Sears, Which Does Not Have $200 Million, Owes Its Lawyers $200 Million
And it cannot rest in peace until they're paid.
Dying is expensive. The American health care system extracts its final tens or hundreds of thousands of dollars (or, if you've got something really good, maybe millions) from your rapidly deteriorating flesh, and then, once you're gone, it costs a ton more to actually dispose of your mortal remains.
The zombie of Sears Holdings knows all about this. It spent gobs of money it didn't have in a futile effort to cheat the grim reaper, as its own medical professionals hacked off parts health and gangrenous to give it a few more months or years with its one true love. Eventually, however, death comes to us all, and that's where the lawyers come in. After all, extracting one-third of what your estate is owed from the guy who killed you is pretty damned expensive.
A year after the storied retailer sold its best stores and assets to ESL Investments Inc., the investment firm owned by former Sears Chief Executive Edward Lampert, the shell left behind in bankruptcy is struggling to pay its debts after racking up more than $200 million in bills from lawyers and advisers…. Weil, Gotshal & Manges LLP, Sears's main bankruptcy law firm where top partners charge $1,695 an hour, billed the estate more than $65 million through October. Paul Weiss, where top restructuring lawyers charge $1,560 an hour, billed Sears more than $20 million through October…. In October, half of the $50 million left in the Sears estate for creditors was earmarked to cover Akin Gump's fees and other costs as it pursued the ESL lawsuit.
The good news is that this means, in a way, Sears can never really die. It just has to sit there, rotting on the operating table, until everybody gets paid.
Since companies are required to pay certain parties in full before closing a bankruptcy case—such as vendors that supply a retailer through a bankruptcy—Judge Drain, in an unusual move, has kept Sears's bankruptcy open indefinitely, even after he signed off on a restructuring plan that blocks further creditor challenges in bankruptcy court.
Sears Advisers Have Racked Up $200 Million in Fees as Vendors Await Payment [WSJ]
Old Sears Settles Disputes With New Sears for More Than $18 Million [WSJ]