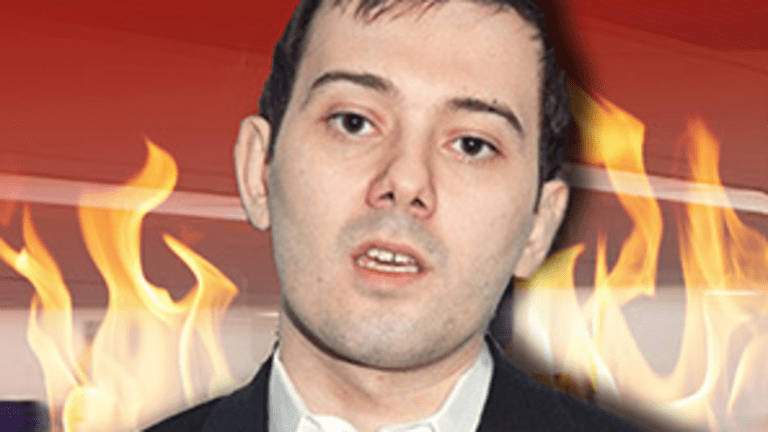 Add Antitrust Violations To List Of Things That Will Send Martin Shkreli To Hell
Did you think he wasn't going to try to protect the $750-a-pill golden goose by any means necessary?
Physical prison resident and spiritual Shaolin denizen Martin Shkreli famously taught himself biology, or at least enough biology to know that a crucial anti-parasitic drug might be worth something. Specifically, worth $732.50 more per tablet than it was then getting. Unfortunately, in spite of his best efforts, Shkreli is no longer able to monetize such pharmaceutical insights. So, instead, he's put his mind and significant amount of free time to teaching himself the law. It's a practical course, learned through the filing and settling of lawsuits, and also the filing and losing of appeals. And now that legal training is going to be put to the test by the Federal Trade Commission and New York Attorney General Leticia James, who want to make sure his autodidactic health sciences background remains purely theoretical after he gets out of prison in a few years.
The new complaint claims Messrs. Shkreli and Kevin Mulleady, chairman of the Phoenixus board, sought to keep rivals from introducing generic versions of Daraprim because the drug had no patent protections….

Federal regulators require generic drugmakers to conduct studies comparing their proposed products with samples of branded drugs, but Vyera used contract restrictions to prevent distributors from reselling Daraprim to generic producers, the lawsuit says.

Messrs. Shkreli and Mulleady, along with their associated companies, also cut off rivals' access to an ingredient used to manufacture Daraprim, the suit alleges….

The suit seeks funds for victims of the alleged efforts by Messrs. Shkreli and Mulleady to maintain a monopoly on Daraprim. It also seeks to ban both of them from the pharmaceutical industry for life.
Martin Shkreli, Associate Tried to Block Generic Versions of Drug, Lawsuit Claims [WSJ]