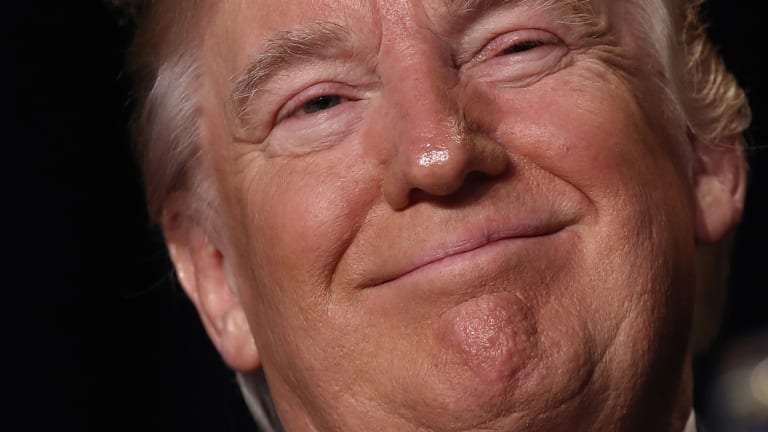 Why Didn't Someone Tell The President This Would Tank The Markets?
Then maybe he wouldn't have done it.
The fact that the president pretty clearly took no potential repercussions into account when ordering the almost certainly illegal and even more certainly unwise assassination of a foreign military leader on the foreign soil of a country already pretty unhappy with us is a safe bet. After all, it's not clear that Donald Trump's rapidly decaying undercooked custard of a brain is capable of grasping the concepts of causes and effects, let alone hypothetical causes and effects. For if he could, the effect of the threats both to the global oil supply and of thermonuclear war produced by today's little drone strike at Baghdad International on the only barometer of success he cares about, the Dow Jones Industrial Average, would certainly have kept him from doing it.
In the U.S., a recent stock rally came to a halt, with all three major indexes falling sharply after the opening bell. The Dow Jones Industrial Average lost 239 points, or about 0.8%, in early trading. The S&P 500 slid 0.8%. The Nasdaq Composite fell roughly 0.8%....

"Geopolitical risks had really moved to the back burner. Last night was a wake-up call that they are a factor that we may need to contend with in 2020," said Chris Zaccarelli, chief investment officer at Independent Advisor Alliance.
Dow Industrials Falter, Oil Climbs After U.S. Airstrike Kills Iranian Military Leader [WSJ]