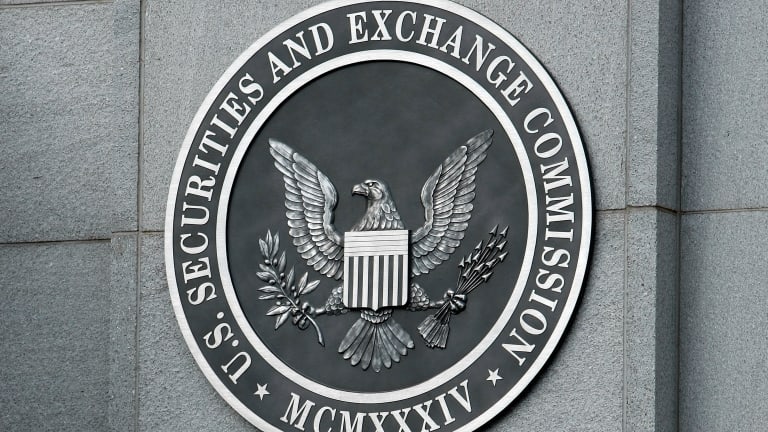 So Maybe The SEC Does Need Whistleblowers' Help?
One soon-to-be-defunct hedge fund was doing all sorts of allegedly improper accounting while the regulator watched.
Once upon a time, a man named Bernie Madoff humiliated the Securities and Exchange Commission, running a decades-long, $65 billion Ponzi scheme quite literally under the agency's nose, fooling its investigators with bogus documents fresh off the printing and chilled to apparently-aged perfection in the fridge. Faced with such evidence that it wasn't able to uncover even the most gigantic of frauds with people on the ground and help from outside, and excoriated for its failure to do so, the SEC made a whole host of changes to how it does things to make sure it was not put in such an awkward position again. So, uh, how's it going?
Not long ago, the SEC was conducting a routine examination at TCA, the employees said. The exam was triggered after TCA reported more than $150 million in assets, a level at which SEC oversight typically kicks in for private fund companies.

The SEC exam, which covered 2014 through 2016, found irregularities, the employees said. TCA restated net asset values for the Global Master Credit Fund and made whole investors who had been disadvantaged, they said.
Ah, right, those whistleblowers the SEC has made as clear as possible it neither needs nor wants nor intends to compensate. Surely, then, Jay Clayton's boys can't have missed too much, right?
If TCA accounted for its holdings properly, its assets under management would total only about $300 million, the employees allege. Of those assets, only $60 million are performing loans, the TCA employees have told the SEC. Those holdings generate just 1.92 percent annually, not the 7 percent to 8 percent reported to TCA investors, the filing stated.

There are two main problems with TCA's accounting, the employees said. First, the company does not write off defaulted loans. Second, it records investment banking fees that it does not receive as revenue. Both practices overstate the fund's results….

Grant Thornton LLP, TCA's auditor, raised questions last year about some of the fund's 2018 figures, the employees said…. TCA had a strategy if any clients asked about the opinion, one whistleblower said. TCA executives told him that, if asked, to characterize the problems Grant Thornton identified as the transition to a new accounting rule and not a signal of systemic problems.
So, like, when you say they're booking fees they're not actually receiving, that's got to be just like an oversight or misunderstanding or something, right? The SEC wouldn't miss something like that, yea?
Among the TCA documents Smaw said she signed was one outlining investment banking services TCA might provide her company, including advice on acquisitions, for which she would pay $1.45 million.

Smaw never paid those fees, she said, because TCA didn't provide any such services. Nevertheless, internal TCA records provided to NBC News show that in 2018, the TCA Global Credit Master Fund reported $1.45 million earned in investment banking fees from Hearts and Hands of Care.
Understandably, investors aren't waiting for the SEC to figure this all out before racing out the door. Unfortunately, this creates its own problems, especially since the whistleblowers appear correct about TCA having $200 million less than it actually does.
The TCA Global Credit Fund "received redemption and withdrawal requests in excess" of available cash, according to a letter to investors seen by Bloomberg. It will take up to 18 months to liquidate all the positions, the letter said.
Luckily for the hubristic folks running TCA, this story could have a happy ending if they don't end up in jail or banned from the industry.
In recent months, TCA has been out raising money for a new fund, called Credit Strategies, the employees said. So far, investors have put in $20 million, they estimated.
Whistleblowers say Florida investment firm has inflated value, earnings of its main fund [NBC News]
TCA Credit Hedge Fund Shuts Amid SEC Probe; Investors Seek Exit [Bloomberg Law]