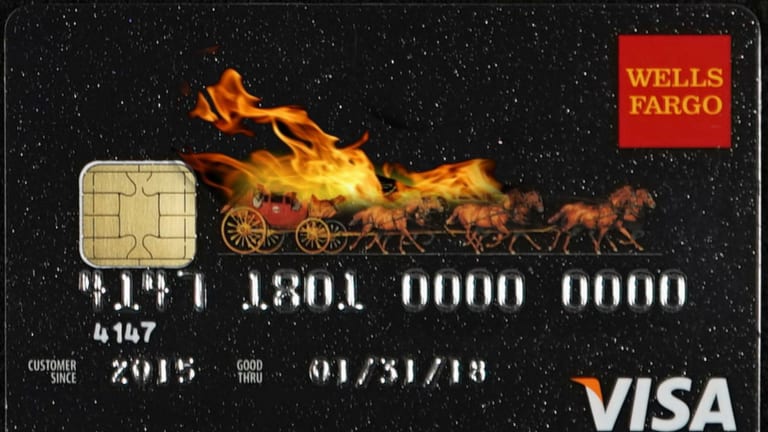 Stagecoach Still The Most Impressive Piece Of Technology Wells Fargo Has
In possibly related news, it just set half of its quarterly earnings on fire.
It may surprise you to learn that a bank which has difficulty counting the number of accounts it has, responding to suspicious activity claims, correctly making calculations that determine whether or not people get turfed out of their homes, figuring out how to date-stamp dinner orders so just outsources the whole thing to GrubHub, thinks "telecommuting" involves opening offices in the Midwest, has a backlog of 3,000 employee complaints, and doesn't much care to spend money on technology, doesn't have great technology.
The outage brought into public view the technology failures that have been occurring behind the scenes at Wells Fargo for years. Antiquated systems have made it difficult for the bank to meet the demands of regulators, who are closely scrutinizing the firm after its 2016 fake-account scandal, according to more than a dozen current and former employees.

The firm has struggled with tasks like monitoring employee pay and building a new platform for financial advisers, hampering key businesses.
Equally surprising—and possibly even connected to the aforementioned—is that this bank, "wonderful and important" as it may be in its adoring new CEO's eyes, isn't doing so well on account of its having become a (presumably malfunctioning) ATM for plaintiffs' lawyers and regulators.
The lender on Tuesday said it took a $1.5 billion charge for costs stemming from the scandal that has dogged it since 2016, fueling a 53% profit drop….

[Scharf] said he would tackle regulatory problems "with a different sense of urgency and resolve." However, he declined to lay out a timeline for resolving regulatory problems, which include a cap on asset growth by the Federal Reserve and 12 public enforcement actions. He said the issues won't necessarily be resolved this year.
'We Need to Be a Technology Company.' Wells Fargo Struggles With Aging Systems. [WSJ]
Wells Fargo CEO: A Wonderful Bank That Made 'Some Terrible Mistakes' [WSJ]