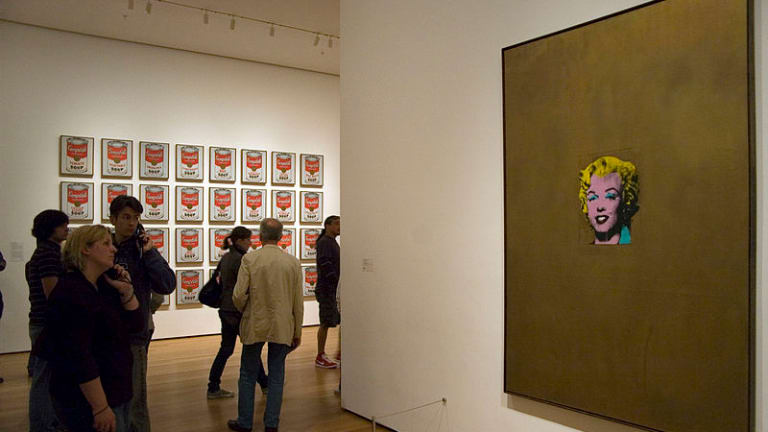 Phil Falcone Really Knows How To Lever The Hell Out Of A Warhol
First put it up as collateral for a loan, then allegedly just sell it without paying off that loan.
In spite of having just sold a house for almost $80 million, former hedge fund manager Phil Falcone is apparently hard up for money. This is to an extent understandable, as piano-playing pigs don't just feed themselves, and also the $70 million in settlements Falcone has reached in the last couple of years stemming from his inability to correctly pay his taxes, to say nothing of other potentially pricey litigation. So Falcone sold a couple of paintings to raise some cash, since he no longer has a hedge fund to borrow money from with which to cover said taxes.
The thing is, though, he'd already used the Warhol and some other stuff to raise some quick cash, specifically by putting it and them up as collateral for a loan from Melody Business Finance. This, as you might imagine, is vexing to Melody, but Falcone is allegedly arguing that he doesn't have to make good on those loans or pony up the collateral because he's got the aforementioned bigger fish to fry.
Melody said Falcone has cited obligations to other creditors, including New York's attorney general and New York City, for his inability to repay the loans or turn over the collateral, which also includes millions of dollars in jewelry….

Alex Spiro, a partner at Quinn Emanuel Urquhart & Sullivan representing Falcone, said in an statement: "This is a personal dispute without merit. We will fight this."

According to court papers, the pledged collateral also included works by Edgar Degas, Claude Monet, Pablo Picasso and Camille Pissarro, as well as several Warhols.
Lawsuit in NY says ex-hedge fund manager Falcone reneged on loans, wrongly sold a Warhol [Reuters]