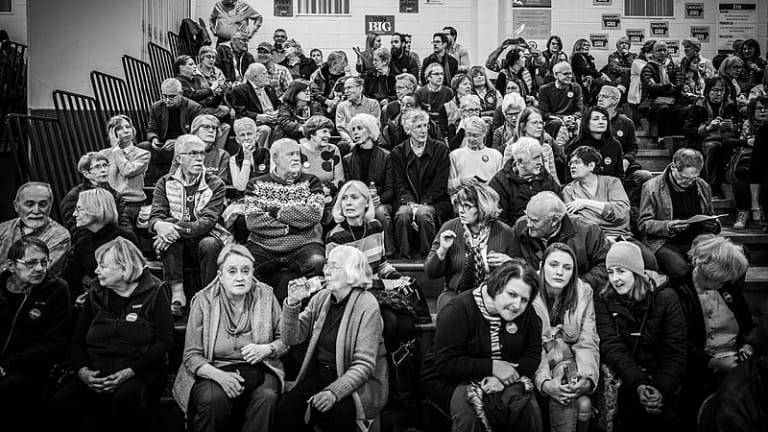 Seth Klarman Really Messed Up The Iowa Caucuses
And not just by supporting Pete Buttigieg.
We're about a half-hour from finding out who won the Iowa caucuses. This is strange, since they ended last night, and traditionally, one learns the winners and losers of these kinds of things in less than 20 hours or whatever. Certainly, you might have expected a pretty quick turnaround this year—perhaps even quicker than in previous years—as the Iowa Democratic Party chose to abandon its traditional stagecoaches and smoke signals and carrier pigeons for getting results from the Hawkeye State's elementary school gymnasia to Des Moines in favor of a high-tech new smartphone app. Suffice it to say, this did not go to plan, and wouldn't you know but one of the people to blame for it is famously reclusive Pete Buttigieg fan Seth Klarman.
The delayed result from the Iowa Democratic caucus in the US has put the spotlight on a start-up called Shadow, which is part of a wider effort by veterans of Hillary Clinton's 2016 campaign to boost the party's use of technology…. Shadow is closely linked to Acronym, a new non-profit backed by big names from Silicon Valley, Wall Street and Hollywood, which hopes to help the Democrats counter President Donald Trump's formidable army of online supporters with greater digital marketing savvy…. The biggest donors to Acronym's Super PAC include hedge fund managers Seth Klarman of Baupost Group and Donald Sussman of Paloma Funds….
This may be a worse investment than the one with that Weinstein guy.
Chaos in Iowa shines spotlight on progressive start-up Shadow [FT]