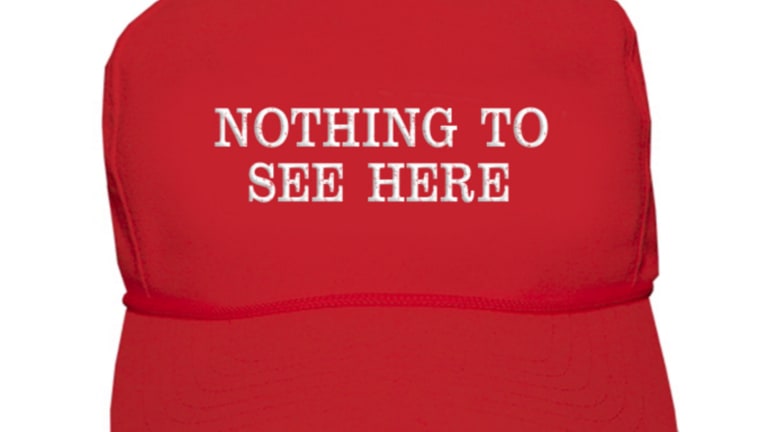 Opening Bell 02.14.20
You won't like the Oracle when he's angry ...
The Opening Bell is powered by The Water Coolest. You can sign up for TWC's full, daily email newsletter here. In the meantime, check out one of the features from today's edition ...
KRAFT AND BURN
Kraft Heinz just needs to let its turnaround plans bake a little longer before releasing it to the public. At least that's what the company said when it announced poor Q4 results yesterday. 
The Oscar Meyer weiners saw net sales decline 5.1% from the prior year, despite higher prices for its products, coming in at $6.54B, short of $6.61B estimates. Plans for the company's turnaround were also delayed from March until May … which oughta be just enough time to come up with a cockamamie plan that's so crazy it might just work. Kraft's stock dropped 7% after-hours trading and is down 41% since last year.
The delay comes as the company wants to give new head of the US zone Carlos Abrams-Rivera time to settle in after poaching him from Campbell's Soup in January. 
Impaired judgment
In addition to the poor earnings, the purveyor of condiments and other main course accompaniment announced that it is taking a $666M impairment charge thanks to the value of some of its acquired brands going down. $213M of that is related to a write-down of the Maxwell House coffee brand because ... even my grandparents switched to K-cups.
Sadly, this is only the latest round of write-downs for America's (former) favorite individually wrapped yellow American cheese slice packager. Kraft Heinz wrote down its namesake and Oscar Meyer brands to the tune of $15.4B this time last year, and things have been a sh*t show ever since. Apparently, and buzz words like "millennial" and "digital" somehow never made it into the strategic outlook meetings.
The bottom line ...
Don't get me wrong, I love ketchup as much as the next 12 year old in a grown man's body, but the company has not adapted to the times at all. Millennials aren't buying brand name products like they used to, and barriers to entry for products like pasta, cookies, and coffee have dropped significantly. 
CEO Miguel Patricio and Abrams-Rivera have their work cut out for them. Times, they are a changin'. 
Kraft Heinz pushes back plans for a turnaround [CNBC]
But wait, there's more. The above is just one feature that appears in today's edition of The Water Coolest's daily email newsletter. Sign up now to get the latest news and commentary delivered to your inbox every weekday at 6 AM EST.