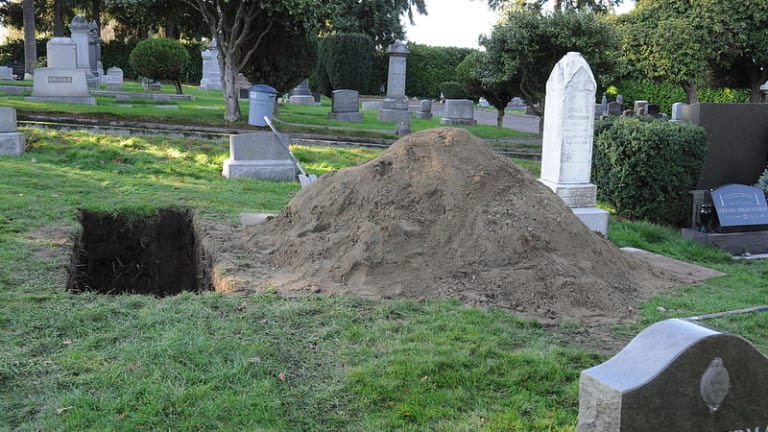 Opening Bell 1.13.20
Bed Bath & Beyond will need more than coupons to save it ...
The Opening Bell is powered by The Water Coolest. You can sign up for TWC's full, daily email newsletter here. In the meantime, check out one of the features from today's edition ...
BED BATH & BOTTOMING OUT
Even a shiny, new CEO can't solve all your problems. Just ask Bed Bath & Beyond. New skipper Mark Tritton got blindsided as shares of your mom's favorite store fell 26% after reporting declining sales numbers on Tuesday night.
It's always darkest before the dawn
The stock drop marked the worst day in BB&B history. This comes despite the company seeing a 53% surge in share price during 2019. The company cited a 5.4% decline in same-store sales in the first two months of its quarter ending Jan 31. Inventory management was also noted, as were promotions and markdowns. There are only so many problems a 20% off coupon can solve.
Going down with the ship
According to CEO Mark Tritton, "we are experiencing short-term pain in our efforts to stabilize the business," which is literally the last thing you want to hear as an investor. No pain, no gain, though, amirite? Tritton also said the firm was making "bold and broad-based" changes in order to bring Bed Bath & Beyond into the 21st century, which it showed in late 2019 by cutting six executives and making investments in its technology ... like e-coupons.
Tritton said a turnaround would take time, and that the company would be focused on increasing digital offerings as part of its go-forward strategy. I'm pretty sure the captain of the Titanic said the same thing when they hit the iceberg.
The bottom line ...
Let's face it ... it's Jeff Bezos' world and Bed Bath & Beyond just living in it.
Most companies trying to compete with Amazon are gonna have a bad tiiiime. But companies indicating in the year of our Lord 2020 that they plan to shift focus to digital channels as part of a "go-forward strategy" probably aren't going anywhere except bankruptcy court.
Better late than never, though ... right?
Digital sales at BB&B did grow 20% over the last quarter but Christopher Walken's favorite retailer is going to have to go all-in this "internet thing" if it plans to be anything other than a statistic in a "retail apocalypse" story.
Bed Bath & Beyond shares tank 26% on weak sales warning, signaling long turnaround ahead [CNBC]
But wait, there's more. The above is just one feature that appears in today's edition of The Water Coolest's daily email newsletter. Sign up now to get the latest news and commentary delivered to your inbox every weekday at 6 AM EST.