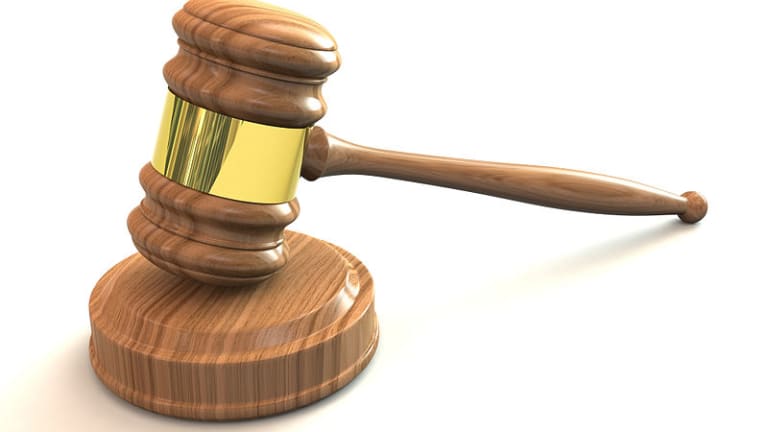 Opening Bell 02.18.20
Opioid wholesalers aren't off the hook yet ...
The Opening Bell is powered by The Water Coolest. You can sign up for TWC's full, daily email newsletter here. In the meantime, check out one of the features from today's edition ...
DEAL ME OUT
It will be a cold day in hell before 21 states, Puerto Rico, and Washington DC accept the $18B settlement offer from drug wholesalers for their contribution to the opioid epidemic. At least, for the time being.
The states' attorneys general put together a letter formally rejecting the offer from three drug wholesalers, McKesson Corp, AmerisourceBergen, and CardinalHealth, on the basis that the deal was not enough money, and the payout schedule is too long of a time period. Some states are suggesting a payout between $22B and $32B. And considering what they've been through, can you blame them?
Same game, new names
This offer by the wholesalers is only one part of a larger settlement overall. States and the various different members of the drug supply chain are working on a potential $50B settlement for the over 2k lawsuits, currently outstanding, related to the drug epidemic that's plagued many of America's communities. I guess Betty Ford just isn't what it used to be…
Drug manufacturers aren't off the hook, though. Purdue Pharma already filed for bankruptcy to separate its business entity from the Sackler family's estimated $10B personal wealth, while Johnson & Johnson is on the hook for $4B as part of the settlement, and Teva Pharmaceuticals would donate $23B worth of addiction fighting drug, Suboxone, to clinics across the country. Hopefully, shipping would be included.
The bottom line
While these numbers may seem jumbo, keep in mind that if these pharma manufacturers and distributors manage to secure a payment plan over a long enough time period, these penalties won't amount to much more than a flesh wound.
States Reject Opioid Makers' $18 Billion Settlement Offer [Bloomberg]
But wait, there's more. The above is just one feature that appears in today's edition of The Water Coolest's daily email newsletter. Sign up now to get the latest news and commentary delivered to your inbox every weekday at 6 AM EST.