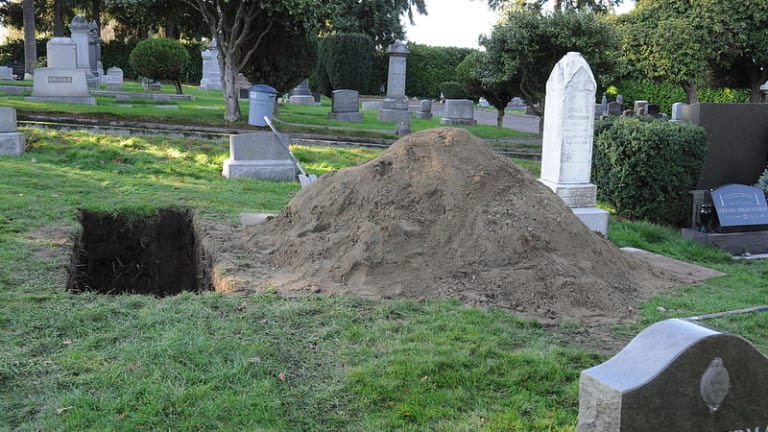 Opening Bell 2.3.20
When going viral goes wrong ...
The Opening Bell is powered by The Water Coolest. You can sign up for TWC's full, daily email newsletter here. In the meantime, check out one of the features from today's edition ...
YOU FEELING OK?
The elderly and children aren't the only ones scrambling for surgical masks amid the global Coronavirus outbreak. US markets took a spill on Friday, one day after the WHO (not the band, you hippie) declared coronavirus a "health emergency of international concern."
On Friday, the Dow fell 2.1%, it's worst daily drop since August. The S&P and Nasdaq fell 1.8% and 1.6% respectively. It was the S&P's worst week since October, and so far into 2020, all US indices are in the negative.
Up in the air
Airline providers, in particular, were hit hard as American, Delta, and United all announced they would be suspending China flights. And you thought having a middle seat was bad, imagine having to sit next to the guy who's hand-delivering a global pandemic to Chicago.
Delta, in particular, sped up its China flight cancellations, a precaution which was initially scheduled to go into effect later this week. The last returning flight from China left yesterday. An airline moving ahead of schedule? Thought we'd never see the day.
Not just airlines
Beyond the airline industry, other companies have halted business in China, starting with business travel restrictions, and extending as far as halting operations within China. Apple vowed to stop all operations, both corporate and retail, in China through at least February 9th because apparently a software update can't solve everything.
Walmart, on the other hand, will conduct all planned meetings virtually, while restricting non-essential business travel. Though no disease you can get in a Chinese Walmart is any scarier than what you'll catch in one stateside.
What trade war?
On a government level, both the US and China have taken steps to prevent further spread of the virus ... trade war be damned. China will be rolling back tariffs on goods related to the treatment of the virus, while the US has put mandatory quarantines in place as the 7th and 8th confirmed cases in the US were discovered over the weekend. Thinking of traveling to China? Hope you don't mind a two-week layover in a bubble.
China also announced this weekend that it would be injecting $21B of liquidity into its markets, in an effort to prevent a sell-off.
The bottom line...
If you're an investor, some analysts say there's not much to worry about, despite the market's latest movement. Some believe that even the Fed could have its hand forced, and could cut rates as a result of the virus. The same Fed that said they were keeping things steady back in October? The very same.
As for global earnings, you can be sure to expect a number of Q1 reports placing the blame on virus pullbacks, and not on an unsustainable business plan. Looking at you, Blue Apron. 
Dow falls 600 points, capping turbulent week for stocks as coronavirus fears escalate  [CNN]
But wait, there's more. The above is just one feature that appears in today's edition of The Water Coolest's daily email newsletter. Sign up now to get the latest news and commentary delivered to your inbox every weekday at 6 AM EST.