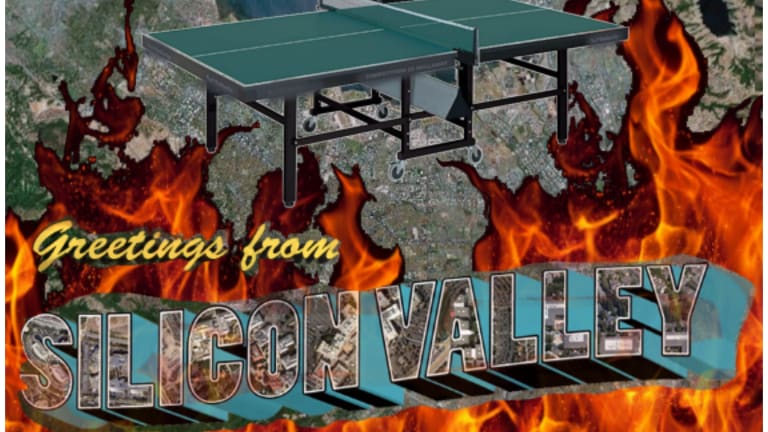 Opening Bell 2.4.20
Google's having some "performance issues"
The Opening Bell is powered by The Water Coolest. You can sign up for TWC's full, daily email newsletter here. In the meantime, check out one of the features from today's edition ...
SLIDE
Alphabet reported earnings on Monday, with newly appointed CEO Sundar Pichai at the head of the table for the first time. It's safe to say Sunny P. blew it faster than a freshman at a sorority house...
The numbers were, from a high level, a mixed bag, as EPS of $15.35 crushed estimates of $12.53 and traffic acquisition costs hit the nail on the head at $8.50 for expectations and reality. But revenue, which apparently matters to business, came in at $46.08B, missing the boat by a casual $900M compared to $46.94B expected. Those are rookie numbers ...
Look inside
For the first time, Google's mama broke out YouTube and cloud revenue in its earnings report, and things looked solid. Cloud revenue was $8.92B for the year and $2.61B for the latest quarter, up from $1.71B in the same quarter last year. 
YouTube ads brought in $15.15B in 2019, with $4.72B coming from Q4 alone, both of which were increases from the previous year's totals. That doesn't even include numbers from YouPor--, I mean, YouTube TV. 
Google also did its best Don Draper impression as advertising revenue came in at $37.93B in Q4, which beat comparisons from both the previous quarter and Q4 of 2018. And a fun fact, half of the money it pulls in from "Search" (read: when people Google something) is now from automated bidding. Sounds like the robots are winning… 
The bottom line... 
Sundar couldn't ride the recent momentum from the company becoming the fourth member of the $1T club into his first earnings call as head honcho, but it's hard to say he's worried.
While advertising has been the backbone of Google for years, there are clear signs that Google is expecting its Cloud to rake in the cash moving forward. Since early last year, Googs has purchased five companies to beef up its cloud presence.
Alphabet shares slide despite earnings beat [CNBC]
But wait, there's more. The above is just one feature that appears in today's edition of The Water Coolest's daily email newsletter. Sign up now to get the latest news and commentary delivered to your inbox every weekday at 6 AM EST.