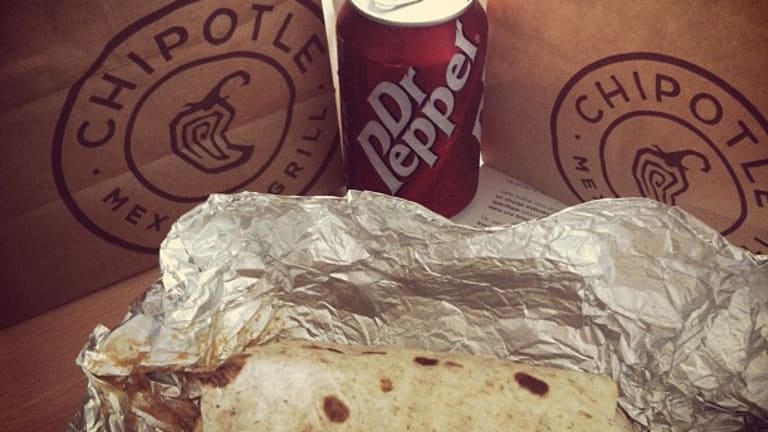 Opening Bell 2.5.20
Chipotle keeps it real ...
The Opening Bell is powered by The Water Coolest. You can sign up for TWC's full, daily email newsletter here. In the meantime, check out one of the features from today's edition ...
BEAT IT
Disney and Chipotle reported earnings yesterday, with both companies meeting or exceeding top and bottom line estimates.
Disney's revenue was $20.86B vs. $20.79B, and earnings per share came in at $1.53 vs. a $1.44 estimate. Meanwhile, Chipotle hit revenue on the nose at $1.4B, while EPS was $2.86 vs. $2.75 estimate.
Despite the beats, both stocks barely moved, closing up within 1% after hours.
That's a plus
This is Disney's first quarterly report since launching Disney+, and the results were even better than expected. The platform racked up over 28M subscribers since it launched back in November, thanks to partnerships with Verizon and massive discounts early on. Turns out, giving sh*t away for free really does work!
And it's not all government cheese for the Mouseketeers. 50% of users signed up for Disney+ through the main website, and the churn rate (people who sign up and cancel) was better than expected. Surprisingly, Disney did not update its guidance beyond the 60M to 90M expected members using its platform by 2024. Talk about a slow play…
Unfortunately, not even the most magical place on earth is safe from coronavirus. As it has amusement parks in Asia, the company did warn that it could be impacted by the outbreak.
Digita-le
It's not queso dip or guacamole, but rather carne asada that has brought Chipotle back to the promised land. The burrito maker added the steak option, which is more expensive, to its menu, and customers are quite literally eating it up.
Sales have been so good that the fast-casual diner is looking to keep it on the menu full time "if they can find a supply that fits its high-quality standards", which makes me wonder what the hell kind of carne asada they put in my burrito today. 
The real boon, though, has come from Chipotle's digital orders, because the multiple-times-per-week burrito eater is clearly pressed for time. Same-store sales growth was 13.4% compared to the same quarter last year, thanks in big part to digital. Chipotle is even redesigning some of its restaurants for ease of digital orders.
The bottom line ...
This has been a big time earning season for a lot of companies, and these two are no exception. Each has a positive outlook as well.
It's safe to say Chipotle officially made a comeback from E. Coli scares that led to slumping sales.
Meanwhile, Disney has the funding and content to really compete with Netflix both domestically and internationally. 
Disney [CNBC] and Chipotle [CNBC] beat earnings estimates
But wait, there's more. The above is just one feature that appears in today's edition of The Water Coolest's daily email newsletter. Sign up now to get the latest news and commentary delivered to your inbox every weekday at 6 AM EST.