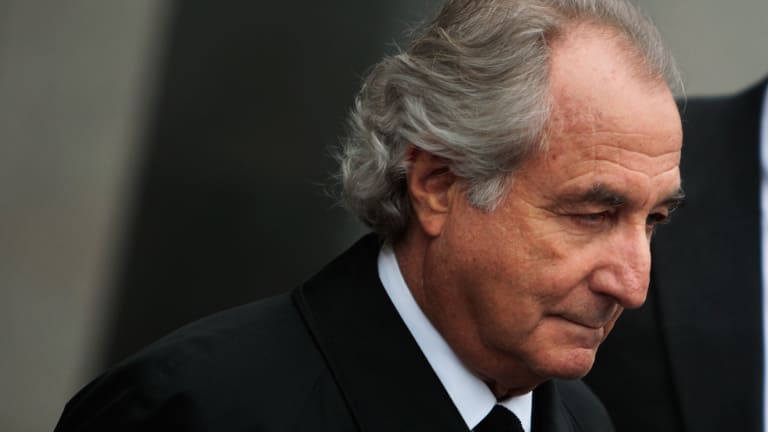 Opening Bell 2.6.20
Dead man walking ...
The Opening Bell is powered by The Water Coolest. You can sign up for TWC's full, daily email newsletter here. In the meantime, check out one of the features from today's edition ...
PRISON BREAK
Just six months after asking Donny Politics to commute the 150-year sentence he is serving for defrauding investors out of $19B, Bernie Madoff appears to have another trick up his sleeve. This time around Madoff is looking to exploit the First Step Act which allows terminally ill inmates to spend their remaining years at home.
According to reports, the fraudster has petitioned Johnny Law to set him free as he is suffering from "chronic kidney failure that has progressed to end-stage renal disease." But wait, there's more! Bernie's ailments also include heart disease, high blood pressure, anxiety and ... "itching." Karma's a b*tch.
Will he pick up where he left off?
Although he might not have to worry about dropping the soap anymore, if Uncle Sam does decide to show some compassion (fat chance), Bernard won't exactly live out his remaining days in the lap of luxury.
Bernie the Broke Boi indicated in documents that he'd be forced to rely on Medicare and Social Security and would crash on an unnamed friend's futon. *Madoff begins reconsidering prison as a more respectable place to die*
So you're saying there's a chance?
Letting Bern out of the pen approximately 139 years early wouldn't exactly be unprecedented. In fact, he wouldn't even be the only infamous Bernie to use the law of the land to his advantage.
In December of last year ex-WorldCom, Bernie Ebbers, who was serving a 25-year sentence for his role in one of the largest accounting scandals of all time was released under the, ironically named, First Step Act. He coincidentally died this past weekend. Hell, even Raj Rajaratnam, the former CEO of Galleon Group, and leader of one of the biggest insider trading rings ever walked free two years early thanks to First Step.
The bottom line...
The man who would make Charles Ponzi blush is about as well-liked as Tekashi 6ix9ine. Victims of Madoff's fraud have vocally expressed their displeasure with the judiciary system for even considering allowing the man who makes Jordan Belfort look like a Boy Scout, to walk free.
A Wisconsin woman whose parents lost their life savings as part of Madoff's scheme summed up everyone's sentiments exactly: "I think he should rot in jail until he's ready to rot in hell."
Ponzi scheme king Bernie Madoff says he is dying, seeks early release from prison [CNBC]
But wait, there's more. The above is just one feature that appears in today's edition of The Water Coolest's daily email newsletter. Sign up now to get the latest news and commentary delivered to your inbox every weekday at 6 AM EST.