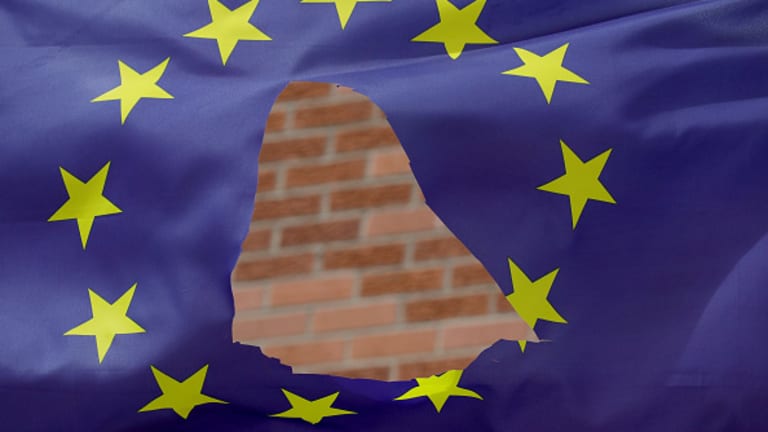 Brexit Comes Too Late To Save Ex-Hedge Fund Manager's Mansion
Sanjay Shah will be staying at a hotel next time he's in London, assuming there is a next time.
At 11 p.m. on Friday, the United (for now) Kingdom of Great Britain and Northern Ireland (for now) after 40 long and, uh, prosperous years finally threw off the yoke of its European, uh, partners, we guess? No longer would John Bull be pushed around by German and French and Belgian bureaucrats, nor told what to do by sovereignty-infringing continental authorities like the Danish tax bureau or State Prosecutor for Serious and International Crime.
Unfortunately for former hedge fund manager Sanjay Shah, the delightlfully-abbreviated Skat had already taken possession of his London home before the big day.
A British multi-millionaire former hedge fund manager has had his £14.7million Hyde Park mansion seized by Denmark after being accused of £1.5billion fraud…. Denmark's State Prosecutor for Serious Economic and International Crime announced yesterday that it had taken hold of a Hyde Park property.

The former hedge fund manager's spokesman Jack Irvine later told The Times that the Hyde Park mansion belonged to Mr Shah, but that it had been seized last year.
Oh, also, about that throwing off the yoke thing? Yea, sorry Sanjay, but not entirely.
'It was agreed, with the support of the Crown Prosecution Service, that investigative challenges would prevent the NCA being able to present evidence which would have a realistic possibility of leading to a prosecution in the UK.

'This case was transferred to the Danish authorities in October 2019, and we continue to provide support as required.'
Shah, however, is fighting the charges, albeit from a distance.
Mr Shah, who now lives in Dubai, is alleged to have used fake documents to fraudulently claim tax relief on share dividends in Denmark…. 'Skat is attempting retrospectively to amend Danish fiscal law and to cover up or remedy Skat's earlier failure to limit such trading activity and thereby attack the defendants, who have done nothing dishonest nor illegitimate.'
British multi-millionaire former hedge fund manager has his £14.7million Hyde Park mansion seized by Danish authorities after being accused of £1.5billion fraud [Daily Mail]