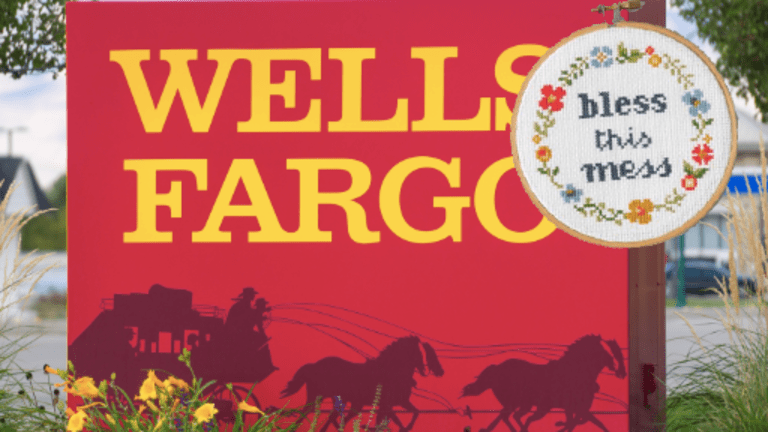 Wells Fargo Trying To Look Like More Successful, Less Scandal-Ridden Bank
Charles Scharf used to work for Jamie Dimon, so he has a keen eye for the differences between their two firms.
When it comes down to trying to fix Wells Fargo, Charles Scharf could have started a lot of difference places: consumer lending, community banking, investment banking, wealth and investment management, risk management, HR, IT. There really isn't any part of the bank that couldn't use something between a substantial improvement and a gut renovation. Choosing which disastrous unit to focus on first is, thus, a near-impossible task. And so the new CEO is starting at the top.
The bank said on Tuesday that it plans to split its three business units into five. What had been known as the wholesale bank will be split into a commercial bank that provides back-end services for companies, as well as a separate investment bank that focuses on capital markets.

The lender also will split its consumer bank into two units: one that focuses on branches and small businesses and another that focuses on consumer lending.
Well, that's certainly a plan of some kind. But to what end?
While the reorganization will result in more units, it is designed to provide more oversight, with the heads of each unit reporting directly to Mr. Scharf.
Right, right, but really, what's going on here?
The new structure echoes that of JPMorgan Chase & Co., which emerged from the financial crisis as a leader among U.S. banks. Mr. Scharf, a former JPMorgan executive, once served as chief of staff to CEO James Dimon.
To be sure, there are worse things that a bank could be that JPMorgan. But, as Jamie Dimon is well aware, it is hard to imagine something worse than being Wells Fargo with the exception of being Deutsche Bank, which incidentally also doesn't want to be like itself anymore. That said, Scharf may be aiming a bit too high. Maybe go for Bank of America first? Your people are eating the same garbage their people are, after all. We know that a man's reach should exceed his grasp, but we're less sure a bank CEO's reach should exceed his grasp by quite this much.
Charles Scharf Puts Stamp on Wells Fargo With Overhaul of Reporting Lines [WSJ]