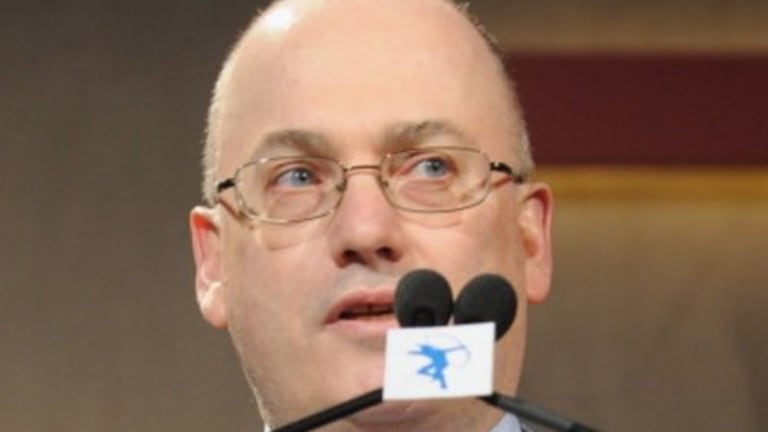 Steve Cohen Doesn't Want A Baseball Team Badly Enough To Get Screwed Over By A Couple Of Long Island Real Estate Nincompoops
The deal to bring black edge (and success) to Flushing is off.
You guys, it's starting to feel like the fates have no more intention of letting Steve Cohen own a baseball team than sell a specific apartment or allow Mets fans to find happiness.
But, you know, it's Barstool, so it's probably just trolling or bullshit, right? Just a quick and easy blanket denial from Mr. Met and we're all good here, right?
"The parties are subject to confidentiality obligations, including a mutual non-disclosure agreement, and therefore cannot comment," a statement read.
OK, yea, so it's definitely dead. But what happened? Well, as will surprise neither Mets fans nor David Einhorn, the Wilpons happened.
Cohen is deeply unhappy with the Wilpons changing the terms of the deal at a very late stage and has decided to walk away…. Sources familiar with the talks said the Wilpons pushed late to maintain some control of the franchise beyond the five-year window. There also appears to have been some disagreement over the long-term status of SNY. Details are murky on the SNY front, but initial reports might have overstated the simplicity of the Wilpons retaining ownership of the network as a separate entity.
That sounds awfully familiar. Where have I heard something like that before?
It is clear that it will not be possible for me to consummate the transaction on the terms that the Sterling-Mets organization and I originally agreed to several months ago. The extensive nature of changes that were proposed to me at the last minute has made a successful transaction impossible.
That's right, the Wilpons thought—as they do, in spite of all available accumulated evidence of the past 20 years—that they could outsmart and outnegotiate David Einhorn, and then, when that failed, turn around and pull the same scam on Steve Cohen, as if he wouldn't notice, and get away with it. It's almost as if they are as bad at this as they are at developing arenas for hockey teams they don't own, and/or that they don't want to sell the Mets at all. Mookie Betts' agent can go right back to forgetting Brodie van Wagenen's number, and he can go right back to worrying about his job security in the usual ways. Our condolences, Mets fans.
Billionaire Steve Cohen's bid to buy Mets is on life support [Thornton/N.Y. Post]