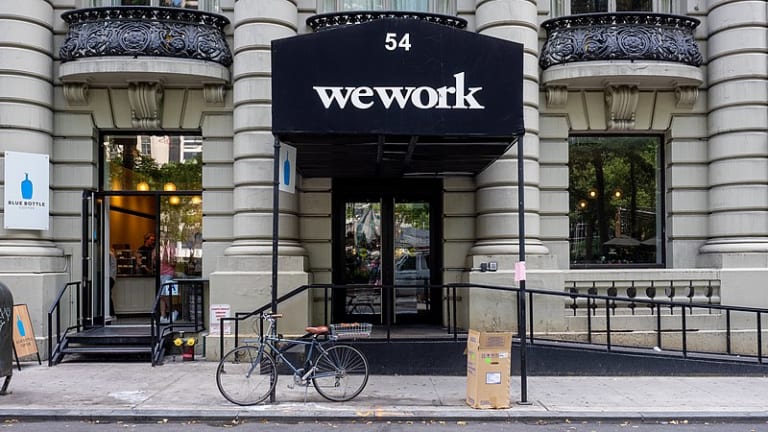 WeWork Comes To Terms With What It Actually Is
The Silicon Valley disruptor/kombucha distributor's new high priest is, uh, a real-estate executive.
Back when it was still hilariously entertaining the idea of becoming a public company, WeWork took a page from its friends in the Saudi government and sought a—shall we say—generous valuation from investors. This was because, it insisted, WeWork was not simply what it appeared, which is to say an office subletting company with kombuca on tap, but a revolutionary technology company disrupting the very way and space we work (get it?), man, led by an irreplaceable visionary who'd probably be leading a very successful cult if he were not fundamentally altering the way everything in business operates.
Well, that irreplaceable visionary is gone in a $1.7 billion puff of marijuana smoke and tequila fumes, and needs to be, uh, replaced. Surely, in order to take the reins of a unicorn such as WeWork, a similar disruptive genius would be required. A Travis Kalanick, perhaps. (We understand he's got the bandwith these days.) A Steve Jobs for our age. Or, you know, this guy:
WeWork, the troubled operator of shared office space, has named Sandeep Mathrani, a senior executive at the commercial real estate company Brookfield Properties, as its new chief executive…. The naming of an experienced real estate executive is a clear indication that WeWork is moving on from Mr. Neumann's strategy of building a sprawling company with lofty aims that included transforming how people work and live together.
WeWork Names Veteran Real Estate Executive as New Chief [NYT]