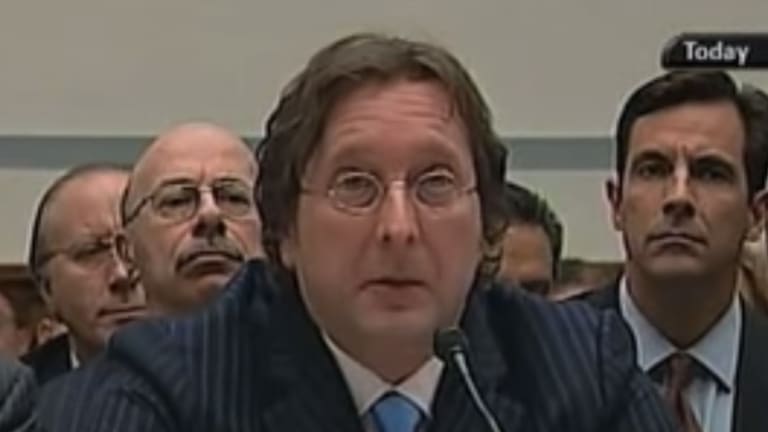 Bonus Watch '20 (And Beyond?): Local Man Facing Asset Freeze, Lawsuits Over Debts Doing So Well He Needs No Bonus
Phil Falcone is really just disappointed in himself and not at all making a desperate gambit to keep his job.
Last month, we expressed concern about the health and well-being of a beloved member of the Falcone family. Specifically, how porcine piano-player Wilbur was weathering what appeared to be some lean times, what with the $30 million in late tax payments and sale of Wilbur's old East 67 Street digs and alleged refusal to turn over collateral and asset freeze over an alleged failure to pay some lawyers and alarming breakdowns on the parts of other members of the family. More specifically, had the impoverished and famished Falcones killed and eaten her?
Apparently, we needn't have been at all concerned at all, because the head of the Falcone household, Phil, is doing so well financially that he's forgoing his bonus until he can triple the share price of the his post-hedge fund career project. And we know this because Phil has told us in a press release addressing the risible effort to get him fired from his now bonus-less job, including a not-at-all desperate request for those shareholders—who must be really be too few to mention, and certainly too few to actually threaten Falcone's position, but whose support Falcone still feels compelled to seek in such a financially selfless way on account of his boundless conscientiousness and goodwill—who had cast a purely symbolic protest vote for a slate of directors whose sole, malicious purpose is to remove Falcone from office, to revoke that vote.
"I have voluntarily committed to forgo any potential bonus payments I may be eligible to be rewarded in respect of 2020 performance or any future year performance until HC2 stock reaches an average trading price of at least $7.50 per share, the stock price when we completed our secondary offering, over a 30 day period. I am making this change because I am committed to driving stockholder value, my belief in the value of HC2's underlying assets, and my ability to execute our strategy. I also hope this voluntary commitment helps to silence the tremendous amount of misinformation spread by Percy Rockdale around my past compensation. This compensation structure makes my commitment to align my interests with those of our stockholders absolutely clear," stated Mr. Falcone.
HC2 Holdings CEO Phil Falcone Voluntarily Commits to Forgo Bonus Until HC2 Stock Price Reaches $7.50 [press release]