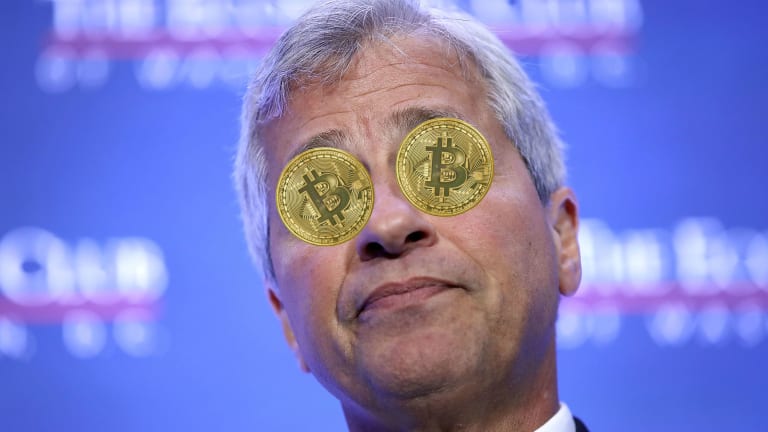 JPMorgan Will Take Bitcoin Exchanges' Actual Money, While They Still Have Some
Bitcoin might not be worth anything, but banking services definitely are.
JPMorgan Chase & Co. has taken on two well-known bitcoin exchanges, Coinbase Inc. and Gemini Trust Co., as banking customers, according to people familiar with the matter, the first time the bank has accepted clients from the cryptocurrency industry…. The accounts were approved in April, and transactions are just starting to be processed, the people said…. JPMorgan's services don't extend to any bitcoin or cryptocurrency-based transactions. The firms handle those themselves….

Coinbase and Gemini had to go through a long vetting process to get JPMorgan's approval, the people said. What separates the exchanges from others in the space is the degree to which they have become regulated entities. The fact that both are regulated by multiple parties played a big part in the approval process.