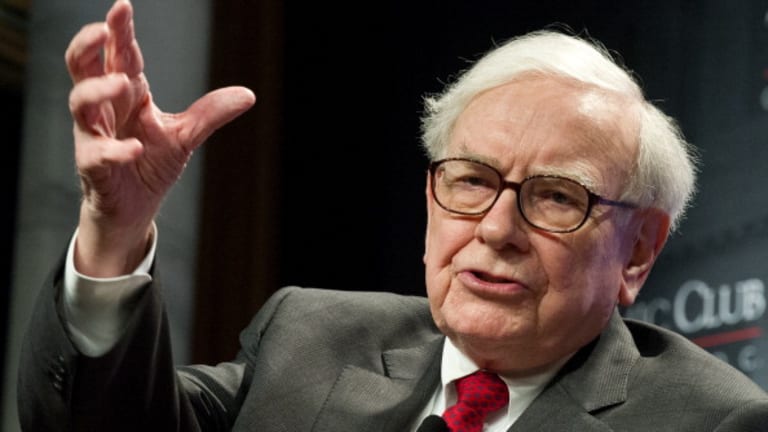 Warren Buffett: Something Will Save The U.S. Economy, But It Won't Be Him
In fact, it's going to take some magic and a miracle. And probably a decade or two.
"We've faced tougher problems, and the American miracle, the American magic, has always prevailed," he said in livestreamed remarks, adding that it would do so again.
"We have not done anything, because we don't see anything that attractive to do," said Buffett, chairman and CEO of Berkshire Hathaway, from the company's annual shareholder's meeting in Omaha, Nebraska. "Now that could change very quickly or it may not change…."

Buffett has used previous price drops to buy companies at a discount or take partial ownership of companies. Buffett made special investments in companies such as Bank of America and Goldman Sachs during the 2008 financial crisis.

"We are willing to do something very big. I mean you could come to me on Monday morning with something that involved $30, or $40 billion or $50 billion. And if we really like what we are seeing, we would do it," said Buffett. But at the moment, "we haven't seen anything that attractive."
It was unsettling on Saturday to hear him repeatedly say "I don't know." He was careful to say the markets would improve in the long term — though his time frame for certainty was decades, not months or not even necessarily years from now. About the current climate, he said, "You can bet on America, but you kind of have to be careful about how you bet." He added "simply because markets can do anything…."

He talked about the possibility of a second wave of coronavirus infections. He acknowledged that the world might profoundly change for years to come. And he spent a notable portion of the meeting detailing the economy's performance since 1789, with a particular focus on the years between 1929 and 1951, a period in which the stock market took 22 years to get back to its highs…. He said the $137 billion he had on hand "isn't all that huge when you think about worst-case possibilities."