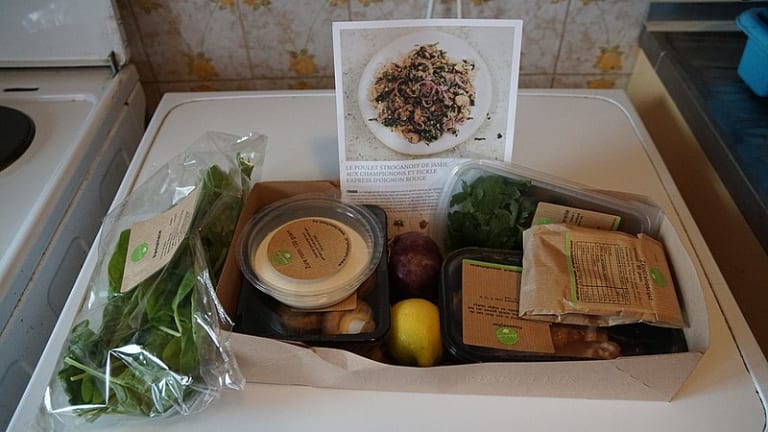 Socially Isolated Hedge Fund Manager Invests In Social Isolation, Wins
Unlike his favorite basketball team.
Social distancing has really paid off for some hedge funds. Like, for instance, this one, helpfully run from manager Eric Jackson's home office long before everyone was running their hedge funds from home offices or luxury resorts down the block from their boss' home office.
The crisis has given his key holdings a huge boost: Zoom Video Communications Inc. and German food app company Delivery Hero SE have lifted his long-short fund at EMJ Capital Ltd. to a 56% gain this year….

On Feb. 3, more than a month before the virus was declared a pandemic, Jackson noticed a sudden spike in downloads of the Zoom app in China. He already owned the stock because he liked its video conferencing technology and its CEO. The China numbers persuaded him to double down….

He replaced Twilio in his fund with Delivery Hero and HelloFresh SE, a seller of meal kits. Both have been big contributors to his fund's surge this year.

"I was into them from last year. But when the pandemic kind of began to emerge and they canceled the NBA season, that was really the first time I realized that this was going to be a be a much bigger deal than I expected at the beginning of the year," said Jackson, a Brooklyn Nets fan.
So it's not all fun times in the Jackson household even when there is a basketball season. On the other hand, could be worse:
In one of the more desperate acts of the coronavirus-fueled credit crunch, a hedge fund last month sold about $100 million of European collateralized loan obligations for about a fifth of their face value…. Some analysts expect as many as one in three U.S. CLOs may soon have to limit interest and principal payments to holders of the riskiest and highest-returning part of the CLO structure -- the equity portion. Even worse, payouts are already at risk of being cut off for investment-grade tranches in about a dozen different transactions totaling a few billion dollars….
One-Man Hedge Fund Gains 56% With Virus-Related Tech Bets [Bloomberg]
Hedge Fund Sold CLOs to BofA at 80% Discount Amid Cash Squeeze [Bloomberg]