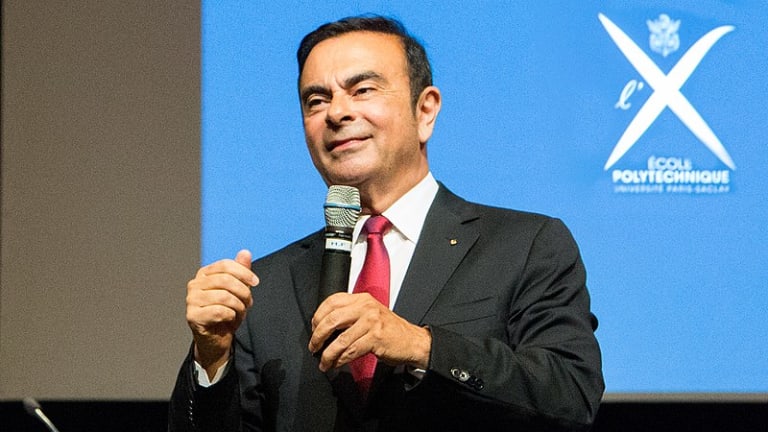 Japan Committed To Throwing Someone In Jail For Carlos Ghosn's Alleged Crimes
And if it's not going to be the former Nissan boss, it might as well be the people who kept him out of it.
Carlos Ghosn is unlikely to ever see the inside of a Japanese courtroom ever again, safely ensconced as he is in his pink palace in Beirut, immune from extradition on the mile-long list of charges against him by his Lebanese passport, even if said passport is still in his lawyers' offices in Tokyo. The people who helped get him from Tokyo to Beirut via Osaka and Istanbul undetected? That's rather a different story.
A former Green Beret and his son face up to four years in a Japanese prison if they are extradited for their suspected role in smuggling Carlos Ghosn out of Japan in a musical equipment box.

Michael L. Taylor, the 59-year-old former Green Beret, and his 27-year-old son, Peter M. Taylor, both Americans, were arrested Wednesday in Massachusetts at the request of Japanese authorities.
U.S. officials moved to capture the Taylors after learning that Peter Taylor, 27, was preparing to fly from Boston to Beirut, Lebanon, a court filing said…. The U.S. attorney's office has asked the court to detain the Taylors until they can be turned over to Japanese custody, saying they pose "an enormous risk for flight."

"The very offense for which Michael Taylor is charged in Japan demonstrates his aptitude for hatching escape plans on a grand scale," the U.S. authorities wrote. "Michael Taylor is not just capable of fleeing while on bond — he is an expert in the subject."
U.S. Arrests 2 Suspected of Helping Carlos Ghosn Flee Japan [NYT]
Ex-Green Beret, Son Could Face Four Years in Japanese Jail Over Ghosn Escape [WSJ]