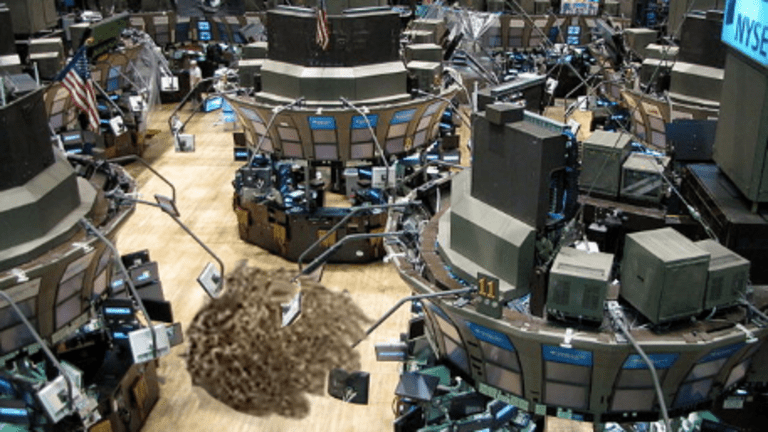 Center For Endangered Relics To Reopen After Memorial Day
Get ready to watch a few dozen NYSE floor traders sadly gaze at one another from a safe social distance at risk of their lives.
Reducing volatility isn't the only benefit floor traders provide. Grasso says without him and his colleagues volume could drop as some investors, worried about the lack of human intelligence, hold back…. Michael Blaugrund, NYSE chief operating officer, said: "I don't want to say that when the floor is closed the markets are ineffective. But it is diminished. This is more than a soundstage or a colorful backdrop for TV. These people are interacting to provide price discovery," he added. "And the net impact of their work saves all investors money."
First, our "designated market makers," who oversee trading in the securities of our 2,200 listed companies, will largely continue to do their jobs away from the floor…. Second, our floor brokers will return, though in smaller numbers at first, and will wear protective masks as they work. They will also follow strict social-distancing requirements, enforced by a new choreography that defines the space where each person may work on the floor…. The NYSE will also require all comers to avoid public transportation, which will limit their exposure and preserve capacity for others. Floor brokers and other visitors will be screened and have their temperatures taken as they enter the building. Those who don't pass the check won't be allowed to enter until they test negative for Covid-19 or self-quarantine in accordance with federal guidelines.