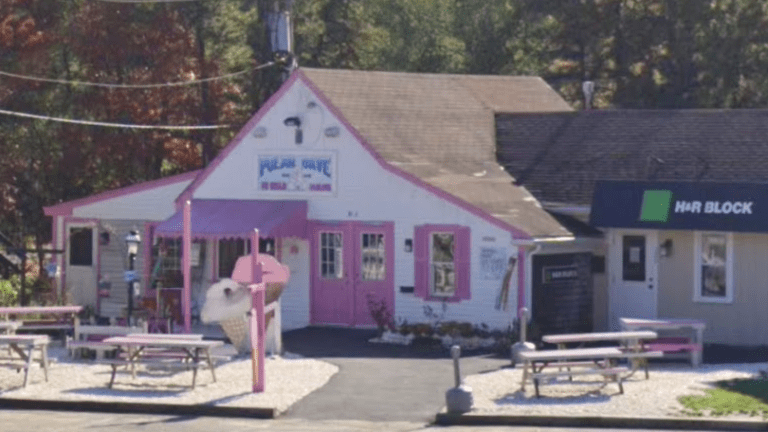 Opening Bell: 5.11.20
No negative rates; no joy for private equity in retail; no PPP money for restaurants that don't exist; no privacy at work anymore; no ice cream for you; and more!
Despite Recent Bets, Fed Isn't Likely to Consider Negative Interest Rates [WSJ]
Fed leaders see negative rates as a very last resort—and a remote one, still—worrying they would have harmful effects on financial markets and the banking industry. More broadly, there is little political support for the policy in the U.S.
America's Smallest Stocks Are Staging a Comeback [WSJ]
The Russell 2000 index, whose constituents have an average market cap of $2 billion, has risen 12% over the past month. That has far outpaced the S&P 500 and its 6.5% gain…. Part of the resurgence appears to be driven by investors' confidence that both the Federal Reserve and the government are willing to do whatever it takes to stabilize the U.S. economy….
"Every investor knows the second quarter will be horrible—that's baked in already," Mr. Pride said. "Markets today are reflecting a base case that encompasses us going back to a generally normal state at the start of next year."
Coronavirus Unravels Private-Equity Playbook for Some Retailers [WSJ]
Twenty-seven out of the 38 retailers with the weakest credit profiles—more than 70%—were owned by private-equity firms on April 20, according to data from ratings firm Moody's Investors Service…. "Private-equity firms' aggressive use of debt and drawing of billions of dollars of fees and dividends from retailers has made it more difficult for those retailers to innovate in a changing industry," Jim Baker, executive director of the activist group Private Equity Stakeholder Project, said…. As more companies fail, stores close, and employees are furloughed or laid off, the dividends and debt loads that private-equity owners took on stand to once again become a flashpoint for public criticism.
PG&E bankruptcy positions hedge funds to make big profits [S.F. Chronicle]
Many of the funds bought PG&E stock when its position on Wall Street tanked in the months before and after the company filed for Chapter 11 protection in early 2009…. But hedge fund managers are not only interested in the equity of California's largest yet most beleaguered power provider. They are also poised to make billions of dollars in total from investments in PG&E debt and insurance claims against the company….
Crispin Odey's flagship fund plunged in April — reversing virus turmoil gains [FN]
Odey Asset Management's Odey European fund fell 9.5% in April and is now down 3.7% in 2020, according to data from HSBC. It's a sharp drop after a 21% gain in March, and a 6.5% rise in the first quarter of 2020…. Odey European Fund's annual performance has been up once since 2015 — a 53% jump in 2018.
Feds Announce First Arrests In Country Linked To PPP Loan Fraud [Forbes]
Staveley and Butziger claimed to have dozens of employees earning wages at four different business entities when, in fact, there were no employees working for any of the businesses. They allegedly sought more than a half-million dollars in loans…. According to court documents, the fraudulent loan requests were to pay employees of businesses that were not operating before the start of the COVID-19 pandemic and had no salaried employees. One of the restaurants had previously been open, but it was closed by March 10, 2020, when the town of Berlin revoked the business' liquor license for numerous reasons. Another restaurant used in the scheme has not been functional since it was closed in November of 2018 and is currently in disrepair with dumpsters on-site and "Stop Work" notices posted on the property.
Wall Street Bets Virus Meltdown Gives Landlords a Chance to Grow [WSJ]
Investors are flocking to America's mega landlords, drawn by signs the companies that emerged from last decade's foreclosure crisis owning huge pools of rental houses are weathering the economic shutdown far better than feared. Many also expect that the coronavirus pandemic will make suburban single-family homes both more desirable and more difficult to buy for even the relatively well-heeled.
Share prices of the largest home-rental companies, such as Invitation Homes Inc. and American Homes 4 Rent, have outpaced the broader stock market since they and the S&P 500 bottomed in late March. Invitation is up 55% since then and American Homes has gained 37%, compared with the S&P 500's 31% climb.
Welcome Back to the Office. Your Every Move Will Be Watched. [WSJ]
The arrival of Covid-19 is taking surveillance to a higher level, with some employers planning to track movements and gather personal information like never before in Western democracies…. [RXR] aims to have its social-distancing app ready at the end of May. Workers' movements are tracked through their smartphones—you get a higher score the more time in the office you are farther than 6 feet from another person. An individual would see his or her own score, and the employer would see aggregate data on how employees are complying with social distancing as a whole./After the pandemic, RXR said the technology could be used to ensure the most efficient use of space and "the overall wellness of our customers."
Owner closes Cape Cod ice cream shop rather than serve rude customers [NBC 10 News]
Mark Lawrence owns Polar Cave Ice Cream Parlour. He said patrons were so rude to his employees on the shop's first day back on Friday, one worker walked off the job.
"Now I open the doors to a whole new world, with gloves and masks and we're running around like chickens, and people are like, where's my ice cream! I'm not a trauma center, it's ice cream," Lawrence told WFXT…. Lawrence, buoyed by an outpouring of support from the community, reopened Sunday. He said customers were following the rules.