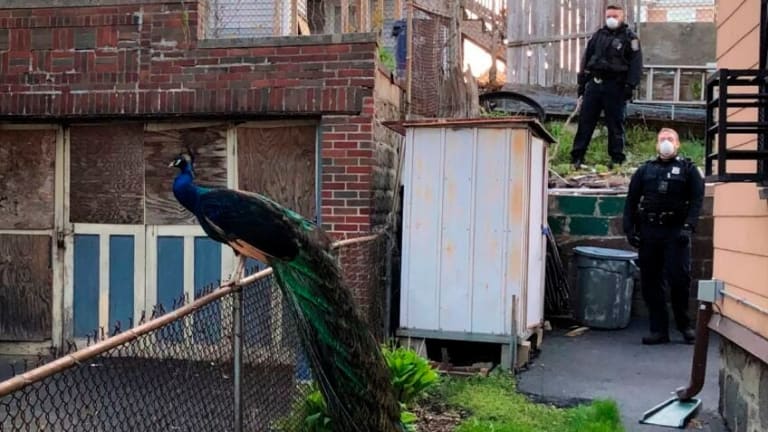 Opening Bell: 5.12.20
Fed buying ETFs; Deutsche Bank selling junk; the Mooch gets a little help from his friends; free Elon; and more!
Fed Says It Will Begin Buying Corporate-Debt ETFs on Tuesday [Bloomberg]
The so-called Secondary Market Corporate Credit Facility will begin purchases of eligible exchange-traded funds invested in corporate debt on Tuesday…. Another facility designed to buy debt directly from issuers -- the Primary Market Corporate Credit Facility -- will launch "in the near future," according to the announcement….
The reserve bank also posted to its website the investment management agreement with BlackRock, the asset-management giant it's retained to administer the program.
Deutsche Bank Seeks to Bolster Capital Structure [WSJ]
The German lender is selling €1.25 billion ($1.35 billion) in unsecured bonds due in May 2031. The debt is rated below investment grade. [ed: You don't say.] The bank is also offering to buy back up to €2 billion in senior debt by the end of this week that can no longer be used to meet certain regulatory requirements…. Deutsche Bank is taking advantage of a decision by the European Central Bank to allow lenders to use lower-quality securities, such as unsecured bonds, to meet capital requirements.
As Banks Stumble in Delivering Aid, Congress Weighs Other Options [NYT]
Several lawmakers have begun exploring ways to sidestep banks to deliver aid. Among the proposals, mainly from Democrats: using Internal Revenue Service records and payroll processing companies, as well as the Federal Reserve, to help distribute money more swiftly….. Senator Doug Jones, Democrat of Alabama, is pushing a plan to give small businesses another round of help in paying employees by using the services of payroll processors, which already distribute wages for close to 40 percent of U.S. businesses. And companies that don't use payroll processors could get payouts directly from the I.R.S.
Anthony Scaramucci moves $290M to three major hedge funds amid rough 2020 [Thornton/N.Y. Post]
"As Mike Tyson famously said, 'everyone has a plan until they get punched in the face,'" the letter said. "To this end, modern portfolio theory represents the best defense against unknown unknowns."
That new reallocation required SkyBridge to sell out of investments in two funds that led to a disastrous March: EJF and Hildene, the letter said. Scaramucci has instead invested $100 million in Dalio's Bridgewater Associates, $100 million Mark's Oaktree Capital, and $90 million in Loeb's Third Point.
Saudi Aramco's first-quarter profit slides 25% as the collapse in oil prices bites [CNBC]
In a release published Tuesday, the company said net income slid to 62.5 billion riyals ($16.6 billion) in the first three months of the year, down from 83.3 billion riyals over the same period in 2019…. Aramco said it would pay a dividend of $18.75 billion in the first quarter, despite the fall in profit. The company had pledged to issue a $75 billion dividend annually for five years as part of its pitch to investors before going public, and it does not appear to be rolling that back yet despite cuts to capital spending.
Tesla and Elon Musk reopen California facility, defying orders meant to stem coronavirus spread [CNN Business]
Tesla CEO Elon Musk escalated his standoff with county officials in California on Monday as he announced that the automaker would be "restarting production today against Alameda County rules…."
"We continue to move closer to an agreed upon safety plan for reopening beyond Minimum Basic Operations by working through steps that Tesla has agreed to adopt," the Alameda County Public Health Department said in a statement. "These steps include improving employee health screening procedures and engaging front-line staff on their concerns and feedback regarding safety protocols."
Escaped peacock is lured back to Franklin Park Zoo by mating call from police officer's phone [Boston.com]
"An officer on scene relied on his quick wit to track down a peacock mating call on his cellphone," the Boston Police Department said in a post on its website, "successfully luring the bird into a fenced-in yard where he waited patiently for the arrival of Boston Animal Control…."
"The peacocks at Franklin Park Zoo are free-roaming," Zoo New England said in an email Monday night. "And while they typically wander throughout the zoo, it is currently mating season, and it's possible he ventured out looking for love in search of a peahen (female peacock)."