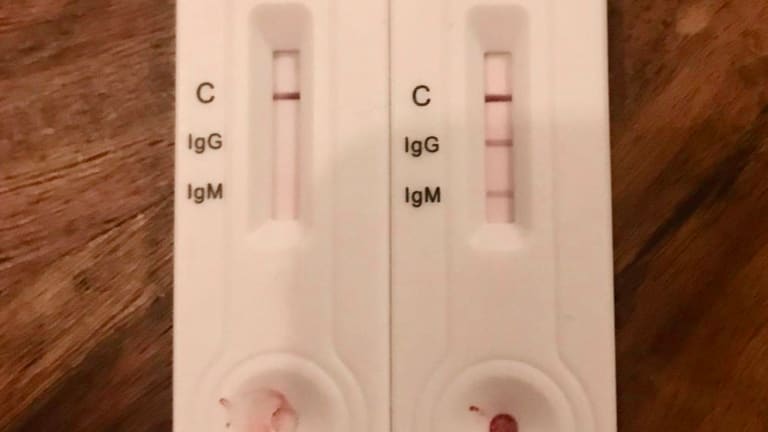 Opening Bell: 5.15.20
Stocks rise; retailers fall; companies lie; activist crowned; senator de-phoned; dining with blow-up dolls; and more!
Wall Street Recovers After a Day of Turbulent Trading [NYT]
The S&P 500 rose more than 1 percent, after recovering from an early drop of nearly 2 percent…. Financial stocks also rallied on Thursday, with shares of Wells Fargo up more than 6 percent and Capital One Financial up more than 9 percent.
The Pandemic Helped Topple Two Retailers. So Did Private Equity. [NYT]
Like many other retailers, J. Crew and Neiman over the past decade paid hundreds of millions of dollars in interest and fees to their new owners, when they needed to spend money to adapt to a shifting retail environment. And when the pandemic wiped out much of their sales, neither had anywhere to go for relief except court…. Marble Ridge Capital, a hedge fund that holds some of Neiman's bonds, wrote in a public letter to the owners last month that "you have left a carcass of a company for the remaining stakeholders and have put both Neiman's storied franchise and thousands of jobs at risk."
SEC Charges Two Companies Over Statements About Coronavirus Testing Products [WSJ]
Tampa, Fla.-based Turbo Global told investors in news releases in March and April that it had developed a multinational public-private partnership to sell thermal scanning equipment to detect individuals with fevers, according to the SEC…. In reality, there was no partnership and the statement attributed to the tech company's chief executive hadn't been authorized by him, the SEC said….
In the case of Applied BioSciences, the New York-based company issued a press release in March saying it had started shipping finger-prick tests that could be used in homes, schools, hospitals and other locations…. But the tests were never intended for home use by the general public and could only be administered in consultation with a medical professional, and Applied BioSciences hadn't shipped any tests at the time of its press release, according to the SEC.
Hedge Fund PointState Holds Back Even More Investors' Cash [BloombergQuint]
Investors who redeemed at the end of March received 77% back in cash, with the rest held as shares in portfolios created to hold assets with "somewhat limited liquidity" which take longer to sell, the letter said. Earlier this year, the firm said clients that withdrew funds at the end of 2019 would have 12% of their investment held back.
A combination of poor returns and redemptions has seen New York-based PointState's overall assets dwindle from $5 billion at the end of last year to $3.4 billion at the end of April, the person said. The main fund is down about 12% this year through April, according to another investor letter.

Who Is The King Of The Activists? [Forbes]
The results crowned as king hedge fund manager Jeff Smith, CEO of Starboard Value, hands-down beating legends Carl Icahn and Bill Ackman (this is after discounting Sachem Head due to a much smaller sample size, despite being far ahead of the rest of the pack in overall returns).
W.T.O. Chief Quits Suddenly, Adding to Global Turmoil [NYT]
Mr. Azevêdo's departure… caught officials in Geneva and Brussels by surprise…. The pandemic "is the worst shock to global trade that has happened in our lifetimes," said Josh Lipsky, director of the global business and economics program at the Atlantic Council, a research organization in Washington. "To lose the leader of the W.T.O. is a serious blow. There is a broken global trading system, and it needs leadership to fix it."
Sen. Richard Burr steps down as Senate intel chair during probe of coronavirus stock sale [CNBC]
Federal agents served a search warrant Wednesday to Burr's attorney for the senator's cellphone, NBC News reported, citing Justice Department officials….
As chairman of the Senate Intelligence Committee, Burr was given access to classified intelligence reports in January and early February that contained dire warnings about the coronavirus.
On Feb. 13, Burr unloaded shares worth $630,000 to $1.7 million in a one-day sale that involved 33 individual trades.
B.C. financial fraudster gets 4-1/2 year sentence for Venezuelan hedge fund scam
It is the longest sentence ever imposed as a result of a criminal investigation by the B.C. Securities Commission…
James Warring… Minnie told his two victims that their money would help pay the administrative expenses of a Venezuelan hedge fund that was winding down…. The Venezuelan hedge fund did not exist and Minnie used almost all the money instead on personal expenses, including stays at upscale hotels, restaurant meals and liquor. Minnie also made many retail purchases and substantial cash withdrawals.
Restaurant using blow-up dolls to enforce social distancing [UPI]
"Instead of using scary, yellow tape or roping off the empty tables, I thought, 'We're going to make this restaurant look full,'" Melehes told WYFF-TV.
Melehes said she ordered "the G-rated kind" of inflatable dolls from Amazon, dressed them up like customers and seated them at tables that would be off-limits to diners.