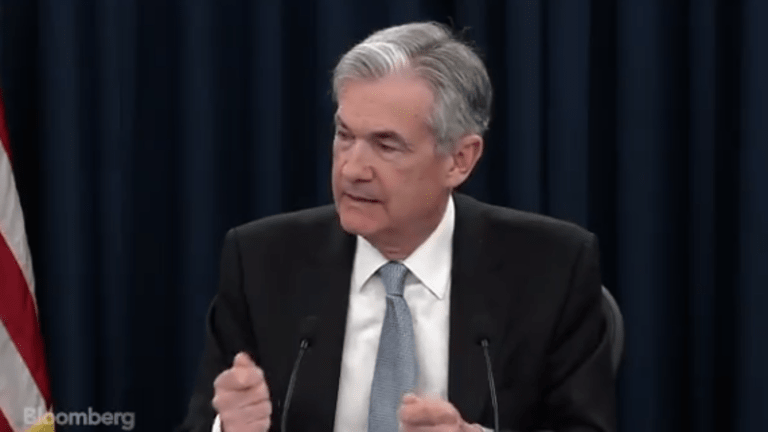 Opening Bell: 5.20.20
No one in charge knows what they're doing; trade Luckin Coffee while you can; hedge funds did not, uh, have a good month; maybe Tesla owners should take a page from Elon's new friends and burn their cars; and more!
Mnuchin and Powell Warn of Economic Scarring, and Offer Divergent Solutions [NYT]
"There is the risk of permanent damage" if states delay their reopenings, Mr. Mnuchin told lawmakers. While the Treasury secretary said job losses would get "worse before they get better," he suggested that conditions would "improve in the third and fourth quarters" as states began reopening and business activity resumed.
Mr. Powell sounded a more cautious tone, saying that a full recovery would not take hold until the health crisis was resolved and people felt safe resuming normal activity. He suggested that Congress, the White House and the Fed itself might need to provide more help to carry states, households and businesses through the pandemic.
Fed's Rosengren Warns Premature Reopening of Economy Carries Risk [WSJ]
"Unfortunately, in the United States we have so far not been able to fully halt community spread of the virus, and many states are now relaxing restrictions even while infections and deaths remain a major concern," he said. "While allowing employers to reopen will enable some people to return to work, it is not a panacea for our economic challenges, which again are rooted in public health concerns…."
"Public health solutions are paramount—without them, it will be virtually impossible to return to full employment," Mr. Rosengren said. "It is vital that the design and timing of reductions in business restrictions not result in worse health outcomes and higher unemployment over a longer period of time," he said.
Trump orders agencies to cut regulations that 'inhibit economic recovery' [The Hill]
Trump announced the executive order at a cabinet meeting at the White House, telling Transportation Secretary Elaine Chao the order "gives you tremendous power to cut regulation."
"And we want to leave it that way," he said. "In some cases we won't be able to but in other cases we will."
Luckin to Resume Trading Wednesday After Delisting Notice [Bloomberg]
Shares of Luckin will resume trading on 7 a.m. Wednesday morning. They have been suspended since early April after the company launched an investigation into fabricated sales transactions…. On May 15, the Nasdaq cited concerns related to the fabricated transactions and past failure to publicly disclose material information, Luckin said in a regulatory filing. It will remain listed pending the outcome of an appeal hearing, which is expected to be scheduled within 45 days of a hearing request.
Hedge fund redemptions skyrocket in March as investors pull USD85bn amid Covid-19 pandemic fears, new data shows [HedgeWeek]
Investor redemptions skyrocketed from USD8.1 billion in February to USD85.6 billion the following month, with hedge funds in continental Europe the hardest hit, according to BarclayHedge's Barclay Fund Flow Indicator…. A March trading loss of some USD229.1 billion reduced the total amount of hedge fund industry assets globally to USD2.86 trillion, down from USD3.21 trillion at the end of February.
John Paulson is still betting big on gold — here's how he's positioning during the historic turmoil [CNBC Pro]
Billionaire hedge fund manager John Paulson's big bets on gold are paying off during the historic market turmoil, and a regulatory filing showed he picked up a few new stocks amid the chaotic first quarter.
CFTC Charges Danish Man in $1.5 Million Forex Fraud Scheme [CFTC]
According to the complaint, rather than using those funds for forex trading as promised, Mikkelsen instead misappropriated at least some clients' funds…. Client funds were withdrawn from the U.S. bank accounts by Mikkelsen through his debit card, as well as transferred from the U.S. bank accounts to an overseas bank, and from there to a Bitcoin address for Mikkelsen's benefit. Mikkelsen then used the money to pay certain clients purported forex trading profits as is typical in a Ponzi scheme.
Tesla Owners Try to Make Sense of Elon Musk's 'Red Pill' Moment [NYT]
Owning a Tesla, the luxurious electric car, is a major liberal status symbol…. But the man behind the brand is crafting a very different persona online that may now prove to be a challenge for his fans.
Elon Musk, the bombastic head of Tesla and SpaceX, exhorted his 34 million Twitter followers on Sunday to "take the red pill." The comment was quickly embraced by his followers, including Ivanka Trump, President Trump's elder daughter….
"Honestly, Musk is becoming a liability and the Tesla board needs to seriously consider ousting him," wrote Markos Moulitsas, author of "The Resistance Handbook: 45 Ways to Fight Trump." "And I say that as a proud owner of a Tesla and a SpaceX fanatic who truly appreciates what he's built."