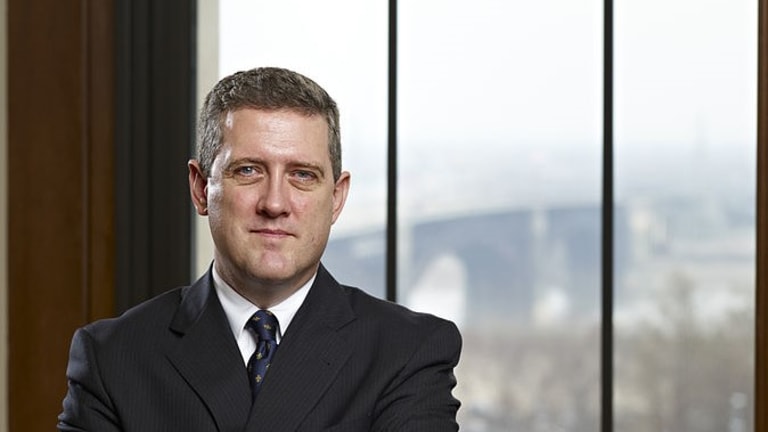 Opening Bell: 5.21.20
Thirty-eight million unemployed; Chinese (Stock) Exclusion Act; Viking Global inoculated against huge vaccine profits; and more!
Many Jobs May Vanish Forever as Layoffs Mount [NYT]
Even as restrictions on businesses began lifting across the United States, another 2.4 million workers filed for jobless benefits last week, the government reported Thursday, bringing the total to 38.6 million in nine weeks…. "I hate to say it, but this is going to take longer and look grimmer than we thought," Nicholas Bloom, an economist at Stanford University, said of the path to recovery.
Mr. Bloom, a co-author of an analysis of the coronavirus epidemic's effects on the labor market, estimates that 42 percent of recent layoffs will result in permanent job loss.
Lawmakers Seek to Double Duration of Small-Business Loans [WSJ]
The Senate will consider legislation that would double, to 16 weeks, the amount of time businesses have to spend PPP loans…. Under the current rule, the earliest recipients of PPP funds must finish using them by May 29…. The program requires businesses to put 75% of its funding toward keeping workers on the payroll for the loan to be forgiven, and to do so within eight weeks. But that has proven difficult for many businesses—such as restaurants and hair salons—that have remained closed and have little or no work to offer employees.
Fed's Bullard Doesn't See Coronavirus Second Wave as Major Threat [WSJ]
"So much has been said about this already, that I think as soon as something would pop up we'd be all over that as a society, pounce on it at that point and keep it under control," Mr. Bullard said Wednesday. "So I'm relatively optimistic about the second-wave scenario because I think we are not naive about that…." The official added, "I don't see any reason why 2021 couldn't be a great year."
Senate passes bill that could delist Chinese companies from U.S. stock exchanges [MarketWatch]
The bill would require Chinese companies to establish they are not owned or controlled by a foreign government. Furthermore, they would be required to submit to an audit that can be reviewed by the Public Company Accounting Oversight Board, the nonprofit body that oversees audits of all U.S. companies that seek to raise money in public markets…. China has refused to allow its companies to follow U.S. securities law, arguing that Chinese law bars auditors' work from being transferred out of the country….
This could be the next signal for the S&P 500 to climb past 3,000, says Standard Chartered [MarketWatch]
The VIX… currently stands at 29 — a level above 30 has historically pointed to more investor uncertainty, while below 20 tends to hint of less stress in the markets.
Crunching some numbers, Englander and Kendrick project that if the VIX returns to a level of 12 (seen before February), that could boost asset prices. Their projections map out the VIX falling from current levels to 20, 16 and 12, and the S&P 500 rising 50 points each time.
Crypto hedge funds struggle to recover from 'bloodbath' [FT]
A 39 per cent drop in the price of bitcoin on March 12 caught many funds by surprise, leading to large losses and some fund closures, particularly among those running high levels of risk…. Crypto funds on average lost 26.2 per cent in March, according to hedge fund research group HFR, their second-worst monthly loss in data stretching back to 2015 and much greater than the 8.4 per cent average loss suffered by mainstream hedge funds. But a 19.5 per cent gain last month has lifted crypto hedge fund returns this year to 13.4 per cent, HFR said — much better than the average 6.7 per cent year-to-date loss across the wider hedge fund industry.
Trump's Vaccine Chief Has Vast Ties to Drug Industry, Posing Possible Conflicts [NYT]
Moderna… released preliminary, partial data from an early phase of its candidate vaccine trial that helped send the markets soaring on Monday…. Until late last year, the big hedge fund Viking Global was a sizable investor in Moderna, but it slashed its holdings at the end of 2019, according to regulatory filings.
This Queens restaurant is offering drag queen delivery for an extra fee [Time Out New York]
Fresco's Cantina, a Mexican fusion restaurant in Astoria, hired four drag queens last weekend to launch its "Drag-livery" service in the surrounding neighborhood and Long Island City. The next outing is planned for Sunday, May 31st, when the restaurant will have the bedazzled entertainers deliver your food for $15 extra if you spend at least $50 on food—all while donning masks and gloves with a performance at least six-feet away…. "These queens make everyone feel better," says Martinez. "You can't help but smile."