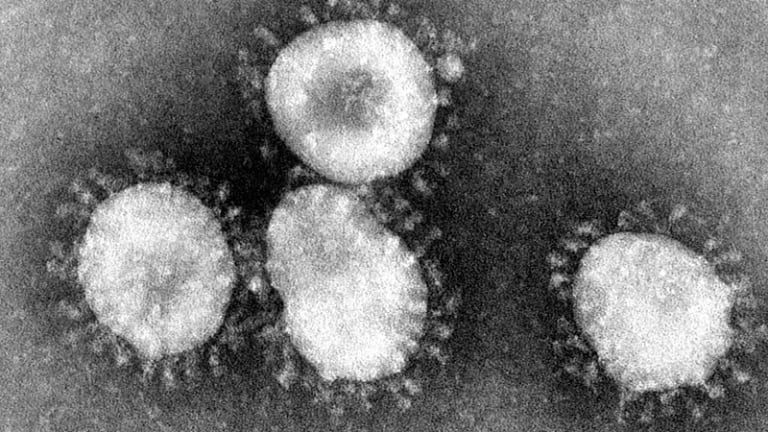 Opening Bell: 5.22.20
No PPP extension; no state adds jobs; no, billionaires didn't get richer; no one's sick here, we assure you; nothing is as tall as you think; and more!
Senate Adjourns Without Approving Deal to Extend PPP Spending Window [WSJ]
Amid broad bipartisan support, senators worked on Thursday to coalesce around a plan to double the time period to 16 weeks, but failed to garner unanimous consent on the agreement before leaving for a Memorial Day recess…. Under the current rule, the earliest recipients of PPP funds must finish using them by May 29.
No U.S. state avoided job losses in April: Labor Department [Reuters]
The department's Bureau of Labor Statistics said 43 states set record-high rates of unemployment last month, with the highest being in Nevada, the state with the greatest reliance on the hard-hit food services and hospitality industry. The rate in Nevada surged 24.2 percentage points from a year earlier to 28.2% - nearly twice April's national unemployment rate of 14.7%.... Friday's report indicated more than a quarter of those job losses were concentrated in three of the largest U.S. states: California, which shed 2.3 million jobs; New York, which has seen the largest number of U.S. COVID-19 cases and deaths and lost 1.8 million positions; and Texas, which has suffered a double blow from plunging oil prices and lost 1.3 million jobs.
No, America's billionaires didn't get $434 billion richer during the pandemic — quite the opposite, in fact [MarketWatch]
Americans for Tax Fairness and the Institute for Policy Studies released a report showing a startling statistic: America's billionaires got $434 billion richer amid the pandemic….
The real answer is, not many have…. Cumulatively, the top 50 billionaires lost $232 billion between the market's peak and this Tuesday. If the remaining billionaires on the Forbes list lost wealth at the same roughly 12.5% rate that the top 50 experienced, that's another $200 billion–plus wiped out.
Full disclosure? Hedge funds navigate COVID health questions [Reuters]
With billions sometimes riding on the performance of one star manager, or a small constellation of talent, investor interest in delving into the medical status of staff — a realm considered by many private — is perhaps understandable during a pandemic…. But most of Britain's hedge fund managers have no protocol for divulging such details and there are no specific legal requirements for them to do so, according to Samuel Brooks, a partner at law firm Macfarlanes.
Estate of hedge fund manager who committed suicide defeats lawsuit by his former firm [Reuters]
The estate of portfolio manager Sanjay Valvani, who committed suicide after being charged with insider trading, won the dismissal of a lawsuit in which his former hedge fund firm sought to recoup more than $105 million of compensation during his decade of employment.
The U.S. Is Getting Shorter, as Mapmakers Race to Keep Up [NYT]
Across the United States, the heights of structures, landmarks, valleys, hills and just about everything else are about to change. Most will get shorter…. The grand recalibration, called "height modernization," is part of a broader effort within the National Oceanic and Atmospheric Administration, or NOAA, to establish more accurately where and how the United States physically sits on the planet. This new National Spatial Reference System, encompassing height, latitude, longitude and time, is expected to be rolled out in late 2022 or 2023, Ms. Blackwell said. It will replace reference systems from the 1980s that are slightly askew, having been derived from calculations that were done before the advent of supercomputers or global navigation satellite systems such as GPS.