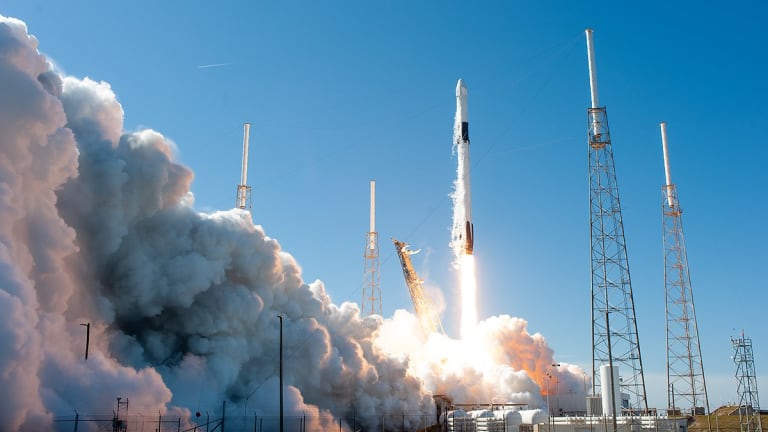 Opening Bell: 5.27.20
The equities rally isn't making people feel better; Millennium's 50-point reopening plan; Elon Musk hoping to not blow up a few astronauts today; and more!
Japan and Europe propose measures to support their economies [NYT]
Japan's cabinet on Wednesday approved more than a trillion dollars in stimulus funds, including a combination of subsidies to companies and people. Parliament is expected to approve the measure next month.
The European Commission similarly said it would unveil a plan for measures worth 750 billion euros. One measure being considered was a proposal from Chancellor Angela Merkel of Germany and President Emmanuel Macron of France for a 500 billion euro joint fund for European Union countries.
Dismal Earnings, Bullish Stock Investors and the Fed's Invisible Hand [NYT]
On a per-share basis, profits of S&P 500 companies fell by 13 percent, making it the worst slump since 2009.
Analysts think things will get worse before they get better. At the end of March, the consensus among analysts was that profits at companies that make up the index would sink a modest 1.8 percent in 2020. But after digesting the financial reports of companies from Agilent Technologies to Zions Bancorp, they now think 2020 profits will tumble more than 20 percent.
The Stock Market and Consumer Sentiment Are Telling Different Stories [WSJ]
The spread between the monthly percentage change of the S&P 500 and the University of Michigan's consumer sentiment survey climbed to 32 percentage points last month, the widest-ever gulf in data going back to 1978, according to Dow Jones Market Data….
"The current situation is quite unique," said Richard Curtin, a research professor who is the chief economist of the University of Michigan's sentiment surveys. "Consumers are very negative about the current economy. It's about as bad as we've ever recorded."
NYSE floor reopens after historic two-month shutdown of Big Board for coronavirus [CNBC]
"For 9/11 and Hurricane Sandy, it was only a few days," he said. "This is different. We haven't been on the floor for over two months, the procedure on opening and closing will not be the norm, and only part of the staff is going to be in. It's a new world, but in a short period of time I think we can figure out how to operate…."
Everyone entering will be required… to sign a legal document stating they understand the risks, will follow the rules, and indemnify the NYSE against lawsuits.
Hedge Funds Plan Extreme Lengths to Protect Staff After Lockdown [Bloomberg]
Millennium Management has a 50-point checklist for reopening offices that includes air filtration and an application process for staff who want to come in. Around town, rivals are discussing procuring infrared temperature scanners for entryways and plexiglass dividers to slide between desks…. Interviews with almost a dozen industry players show their plans are idiosyncratic and may go to new extremes. It reflects their need to protect star traders at any cost, but also the reality that they have less control over buildings shared with other tenants.
The result will be some combination of working from home long term or from fortresses.
Elon Musk's SpaceX Readies First Astronaut Launch by Private Firm [WSJ]
No company has ever flown commercially developed hardware carrying humans and linked up with the international space station…. SpaceX's efforts to launch astronauts into orbit have suffered various delays, totaling about four years, including two catastrophic explosions of its Falcon 9 rocket and nagging safety concerns about the Dragon capsule riding on top./Having a reliable American system would mean NASA astronauts no longer need to piggyback on Russian rockets and spacecraft, as they have since the aging U.S. space-shuttle fleet was retired nine years ago.
A Paint Roller Tore a $20 Million Hole in a Picasso Painting. Now, the Insurance Company Is Suing the Contractors to Pay for It [Artnet News]
An employee of T.F. Nugent, which had been hired to paint Christie's galleries ahead of the exhibition, left an extension rod for a paint roller leaning up against one of the walls. According to the complaint, the rod wasn't secured, and slipped and fell, crashing into Le Marin, which was resting on foam pads against the wall in preparation for installation. The rod tore a four-and-a-half-inch hole in the canvas….
Christie's negotiated a settlement with Wynn's company, Sierra Fine Art, paying out $18.74 million—money that was reimbursed by Steadfast, the auction house's insurance company…. The insurance company contends that T.F. Nugent should reimburse it for the $18.74 expense incurred as a result of the painting company's "negligence…."
Luckily, the damage was repairable, and Wynn sold it to hedge-fund manager Steve Cohen for $155 million in 2013. (He did sue his insurance company first.)